POLICE SURVEILLANCE, NOT ROADBLOCKS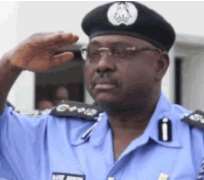 By the orders of the Inspector General of Police, to his men to dismantle road blocks in South East geopolitical zone of the country, his sensitivity to the cries of the public on the menace of road blocks has been actualized. The public cried out when on 15th August 2010 or there about there was a road carnage as a result of an inferno along Lagos Ibadan Expressway, adjacent to Berger area of Lagos State resulting in the death of over 15 people and destruction of about 17 vehicles.
It was generally believed that the accident was caused by a road block mounted by the police resulting in an endless traffic build up when the driver of an articulated vehicle lost control of the vehicle as a result of break failure and rammed into other vehicles on the queue.
The public called for a probe of the accident and dismantling of road blocks and expected immediate reaction of the Inspector General of Police. This indeed he did by his latest order. However, I traveled to the South East zone of the country on 25th August 2010 and took time to observe the extent of road blocks in the highways.
I observed that all along the Lagos-Ibadan Expressway up to Shagamu axis, there was no road block. As we turned to Shagamu-Benin Expressway, we started to notice road blocks and between Shagamu and Ore, we passed through thirty police road blocks. At first the road blocks consisted of light materials such as leaves and branches of trees to warn motorists of police check points. As we moved towards Ore, we saw tree trunks used to block the expressway and these caused heavy traffic jam such that in some of the check points, we were delayed for over 10 minutes.
The police men on duty busied themselves with collection of tolls, as it were, from commercial vehicles. Private vehicles were given a casual look except the ones that look new which were stopped for proper check and scrutiny of their documents. Although we left Lagos by 7.30am in a Land Cruiser Toyota Jeep maintaining a speed of between 5kph on dilapidated areas of the expressway and 120kph we were able to reach Ore by 12.30pm. This journey would have ordinarily taken a maximum of two hours.
After Ore, the road condition worsened and the police check points increased in number. In this axis the materials for road blocks were big tree trunks, disused heavy vehicle tyres and other dangerous materials arranged in zigzag manner forcing vehicles to meander from side to side. About ten kilometres to Ofosu the boundary town between Ondo and Edo States, we were delayed for twenty minutes in the check point.
At the outskirts of Benin City adjacent to the old toll gates, the road blocks of tree trunks gave way to surface bunkers. These are walls of congealed cement bags and sand bags placed on each other of about four feet high in about seven places which delayed our movement for thirty minutes. The traffic jam dovetailed to kilometres away. By the time we reached Benin City to refuel our vehicle, it was already 3.30pm.
At Benin bye-pass there were four road blocks including the one maintained by local government thugs who blocked the road with dangerous sticks with sharp nails to demand radio licences and tax receipts. This menace had been allowed to go on over the years without the Edo State government stopping the vandalism. This spot is a scene of vehicle accidents as result of use of force by the local government agents to stop vehicles.
As we moved into Benin-Asaba express road, the road blocks increased resulting to our reaching Asaba discarded toll gate by 8.00pm. It was there that we saw hell. There was a heavy traffic jam from Asaba through the Niger bridge to upper Iweka Road. It was learnt that the traffic build up was caused by a trailer truck whose tyre was punctured by a bullet fired at it by a policeman for failure to settle them and the driver out of frustration and anger used the vehicle to block the bridge at Onitsha entry point.
The incident caused traffic chaos as neither the Federal Road Safety men nor the police men were there at that point in time to control traffic. It was every motorist on his own trying to pass through one lane left by the trailer. We were there at the bridge until 11.55pm when we crossed the Rubicon. The Inspector General of Police, by his order appeared to have ousted the police from the roads which is not what the public is angling for. If policemen withdrew from the road, they would be replaced by armed robbers and miscreants who will operate in broad day light.
Akamobi, an Economist and Insurance Broker, lives in Lagos.