People Think I'm Arrogant But I'm Humble....Ramsey Nouah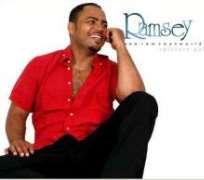 Ramsey Noah, who took to acting in the 90s, tells ADAEZE AMOS the person behind his upbringing. Why did you take to acting instead of making a career out of Mass Communication after graduating from the University of Lagos?

Well, I started acting without preparing for it in 1990. And since then, it's been a wonderful experience.
How was your first experience on stage?
I was jittery during my first time on stage. My knees buckled and I guess that happens to almost everybody (artiste). You, probably, would have a bit of anxiety, but I got over it. Once I got into the act, somehow, I found confidence along the way.
Which is more demanding: stage performance or movie?
Well, I haven't actually done much of stage performances. I have done, maybe, one or two. And, of course, the stage is always more demanding, more taxing.
Why?
Because you are there looking at the crowd. It's not like the camera where you can misbehave or do anything and go back again to re-do it. All you have to do is to call tape one, tape two or tape 10 and all that. But, on stage, you cannot afford to do that. You must perfect your lines and your act which, of course, you will need to fine-tune with several rehearsals. Now, after getting that perfectly, when you meet the crowd, it's not the same. (Laughs) All that you have rehearsed so far might just fly off your head once you are standing before the crowd. That is why I said that stage acting is much more demanding, more taxing than movie making, definitely.
How did you grow up?
I wasn't very much rascally, but I was very playful I must say and my mother didn't like that.
Did your parents welcome the idea of going into full acting after graduating as a journalist?
I grew up with a single parent, my mother, in Lagos. And, at a time, the movie industry started gaining grounds, I was independent. I was like a man of my own. So, my mother didn't have any say as to what I did, regard to my profession and all that. Secondly, at the time I got into it, my mother didn't know.
Who is your favourite music artiste?
Music? Our boys are doing so well that I don't know who my favourite is. I prefer Nigerian music nowadays because our boys are really making us proud and doing us good. I listen to all of them and I love all their songs. From Tu Face to D'banj, and Sasha, just name it. But if you ask me, I will say I love Infinity, track four of it which has Olori oko as the first track. I also love Ty Bello's Greenland.
What are some of the changes you want to see in Nollywood in 2008?
It's difficult for one to actually tell. Nothing gets better in Nigeria until it does get better.
But what are your dreams and aspirations towards Nollywood?
I will say that I have hopes that the industry will grow tremendously. With improvement in the economy, and the banking sector, I believe that there will be a tremendous change in Nollywood in 2008. I believe that things about Nollywood would definitely get better.
Why are you pompous?
Yes, so many people think I'm a very arrogant individual. And I keep saying to people that it's not the actual me. I was brought up by a Yoruba mother. Definitely I had a very good upbringing. So, the manner of approach means a lot to me. If you are humble to me, I will be very humble to you. That is the way I was brought up.
Then if I'm arrogant?
Then the question is why would you want to be arrogant to me? If you are arrogant to me, you will get back what you gave.
You said your mother is a Yoruba, but you have the features of a half-caste. Why?
My father is not a Nigerian. My father is half-Iranian, half-Isreali. That was how I came about my features.
Have you met him before?
Ehm! No not exactly (laughs).
Why haven't you told your mummy to trace him?
Well, I have not for some reasons. I'm a father of three now, like I told you. So, I don't need any other father in my life.