Nollywood Ini Edo - The lies and the accusations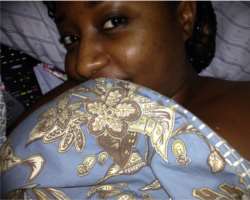 Nollywood star Ini Edo has been accused of anything under the sun from being a b*tch, to even getting an abortion and her alleged lesbian affairs, 2007 was not a year for Ini Edo in the media but a wonderful year for her career.
Earning more than half of the entire budget of any movie production, the screen siren has everything it takes to be on top of her career. To say Ini is a piece of beauty is an understatement. Whenever she graces the screen, the A-list Nollywood actress cuts the picture of a weired seductress and an innocent virgin at the same time.
Her achievements in the make belief industry has not only earned her fame and wealth, but also controversy due to what some movie buffs described as despicable life style.
First, there was the rumour that movie makers paid her excessively not only to have her on their production set, but also to have a piece of her. This was followed by another rumour that Ini Edo had an intimate affair with handsome star actor, Mike Ezumonye, but Mike denied any canal knowledge of her, claiming they were only colleagues with no strings attached.
When this rumour died down, the rumour-mongers came up with another story.
This time, it was about the love affair between the chocolate skin actress and hiphop star, D'banj. But, when D'banj heard about the rumour he dismissed it as mere speculation, stressing that the fact they were seen together does not mean they were dating.
Not long after, news made the rounds that she just got married to her heartthrob Philip, an international businessman in far away Dubai, recent report has it that the news may be false as Ini has allegedly terminated the pregnancy which belonged to her supposed husband.
Ini Edo has also been accused of same sex affair with an upcoming actress, Uche Elendu, based in Owerri Imo State. The question is, are these mere rumours or is there any iota of truth in them?
It is against this backdrop that movie buffs especially Ini Edo's fans in Port Harcourt have warned against peddling false rumours against their screen goddess.
According to one of the fans, Mr Solomon Duru of Newlife videos Port Harcourt, "We the fans are praying for a better image for Ini and an acceptable lifestyle that is worthy of emulation as we enter the new year.
credit: nigeriamovies