WHY I'M CALLED CORPORATE MADMAN – TEEGEE, COMEDIAN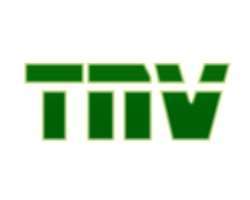 For several years, TeeGee (Tony Green) was engaged in stand-up comedy in Onitsha without realising that the trade had become a goldmine in places like Lagos, Port Harcourt and Abuja.
He was just doing his thing, making people laugh and happy. He was also unlucky that he had not come across any of Opa William's A Night of One Thousand Laughs compact discs. So his case could be likened to that of someone who did not realise the value of a gold chain hanging on his neck until someone came around to educate him.
He told Appetiser, "I started by doing music. I never knew there was something called comedy industry, I never knew there was anybody called Ali Baba. I never knew that doing this kind of thing could bring money and fame. I was just telling jokes in church free of charge. After making people laugh, all they did was pat me on the back and say, 'This boy, you are funny o.'
"But by December 2004, I came to Lagos. That was my first time in the city. That night, I tuned in to different channels. When I was on Silverbird TV, I saw some stand-up acts like Gandoki doing their trade. Along the line, I learnt that people like Ali Baba, Julius Agu, Gandoki and others were actually making a living from comedy. I then said to myself, 'But this is what I have been doing.' I got thinking and, there and then, I said to myself that I will take this thing to another level. "
And that is what TeeGee has been doing. Within three years, the youthful comedian took the comedy scene by storm. He now goes by the name, Corporate Madman.
But why would anybody answer to such a name and how did he come about it, Appetiser demanded to know.
Amid smiles, TeeGee said those he entertained gave him the tag.
He said, "You see, the business we do is another form of madness, because it is crazy to think of an impossible thing and say it and people laugh and read meaning into it. Sometimes after I perform at an event, people come to me and say, 'This boy, you dey mad o.' I know I am mad, but mind you, not the normal madness, it is corporate madness. When it was becoming so frequently mentioned, I decided to add it as a sobriquet to TeeGee, which itself is a combination of Tony Green."
TeeGee, who trained as a choreographer, could be called a church boy. Despite being very funny, he said one thing you would never catch him doing is telling vulgar jokes.
"I don't agree that for anyone to be funny, he has to tell vulgar jokes; no, it is not correct. I am a child of God, I can't stand it seeing people unhappy. That is what gives me satisfaction."
Although TeeGee is less than three years in Lagos, he likes to go about in trendy suits and fashionable shoes. When Appetiser suggested that he was going about in borrowed robes and shoes just to create a false impression, he retorted, "Do I look like somebody who goes out in rented or borrowed clothes and shoes? I am a very practical person.
I don't go out of my way to impress anyone. Very early in life, I told myself that I would not ask anyone for anything, including my parents. That was when I was still with them. But since I have been in Lagos, God has been so merciful to me that I can feed and clothe myself. Our industry is a money spinner, but not everyone is aware of this. We comedians interact and cooperate, we share jobs and collaborate. Apart from comedy, there are other things entertainment related that I do, which put food on the table. I told you that God has been so faithful to me."
TeeGee admits that the industry in which he operates is strongly attractive to the opposite sex, but he said he had devised a means of trudging on without getting entangled with daughters of Eve. The comedian told Appetiser that he learnt his lesson when the love of his life 'messed' him up after more than four years in courtship.
He said, "I don't look for a girlfriend, but a wife. I am not claiming to be a perfect person, but I was born and brought up in a very strong Christian home. I don't have any frivolous relationship. And since the last relationship I had ran into a hitch, I have learnt to be more careful. Throughout the four years or so that the relationship lasted, there was no sexual interaction between us.
My thinking is that since it is something I will have unhindered access to for the rest of my life, why should I make it a priority? I am a jolly good fellow. I told the lady from the start that unless she misbehaved, I would not be responsible for break-up. And she did cause it."