OSADEBE RESURRECTS IN ONYENZE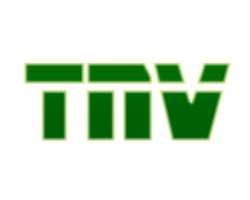 Though the great highlife musician, Chief Osita Osaebe is dead and gone, there is the likelihood that his admirers would not be starved of his kind of music either, as his successor is sure to have emerged to continue from where he stopped. Onyenze, so he is called is Osadebe's nephew who does not only sing highlife almost like the departed musician, but that he is so crafted in the act just the same way, Osadebe did it when he was alive.
Onyenze is Osadebe's "stage son" any day. His, is a highlife music fashioned after that of the master. Onyenze claimed during an encounter with Vanguard Arts in Owerri, that Osadebe was not only his "mentor" but also, he was his 'Godfather on stage" and his admirable nephew.
" I am from Ogidi, Idemili North Local Government Area of Anambra State. I spent enough time with Osadebe, while he was alive to understudy his style of highlife.
I have always wanted to be a musician whose style resembles that of the great musician. While he was alive, people used to call me Osadebe's boy for anytime I mounted the stage, I replicated him in the way I sang, moved on stage and so on and so forth." Onyenze, whose real names are Richard Ikechukwu Amobi narrated.
Before Osadebe passed on in the United States few months back, he had taken time to listen to Onyenze's music and even felt satisfied that the young Onyenze had every reason to take after him, when he had gone.
He narrated further, "He was very proud of me. And he said that he now had a successor in me. As he is late now, I look forward to making up to him, to keep his name perpetually alive. In fact, in some instances, people mistake me for his direct son.
As it is, highlife is like our heritage. It runs in our family . The first son of Chief, Emmanuel plays highlife, where he lives in America. He had one album titled, "Udo ka Mma",which he released in 1995. For us, it takes little or no effort to compose and render highlife for it runs in our blood. "
For Onyenze, who studied Physical and Health Education, at Diploma level at the University of Nigeria Nsukka, music is his second nature. Ever since releasing his first album, "Ndidi Amaka" in 2000, the young highlife musician has continued to demonstrate his desire to step into the shoes of the departed highlife king. Onyenze and his Melody Sound, have continued undeterred to warm themselves into the hearts and minds of the highlife music followers in Nigeria.
Onyenze, whose favorite instrument is the saxophone described his kind of music as, "a highlife tone patterned after that of my mentor, Chief Osita Osadebe." When I listen to my music, it has a melody that is older than my age." he enthused.
Onyenze, he explained is a name that Osadebe's mother gave me when he was still a child. According to him, "She predicated to my mum that a son of hers was going to become a great musician someday. And that she should not forget to call him, Onyenze. So, when I started my musical career, I told my mum that I needed a stage name, and she suggested "Onyenze. That is how I chose the name."
Apart from succeeding Osadebe, Onyenze sees his music as a kind of re-incarnation of chief's cherished old tone. "Osadebe is a genius in music world and I look forward to do it better than he did it in his lifetime."
On stage, Onyenze bears the image of Osadebe; voice resemblance and performance. There is a little or no different between their kind of music. Both "master and the apprentice" shares similar musical traits and affinity in a manner that elicits admiration. One begins to feel that, the sting of "father figure transference" in their musical adventure.
Onyenze's band is composed of twelve members of which two are dancers. He has also performed, as he revealed in several countries, especially in the West African sub-region. Onyenze says, he is looking forward to paying his last respect to his mentor, Chief Osita Osadebe, come this month, when the highlife legend will commence his final journey home.