INFINITY RAISES THE STAKE, WINS 8 AWARDS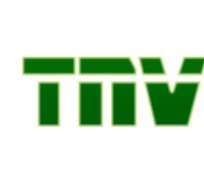 Gospel singing sensation Infinity, redefined the culture of winning awards in Nigeria's entertainment industry, when the five-man musical group, took home seven of the nineteen awards up for the grab at the maiden edition of the Nigeria Music Video Awards (NMVA). And in what was an obvious clean sweep, the group through the director of their sensational musical video
The group Infinity also carted away the Best Director Awards.
On a night filled with frills and thrills, the win broke the previous record of the most awards won in any ceremony by any individual or group set jointly in 1992 by the duo of Blackky and Daniel Wilson who won five awards each at the 1992 held Nigeria Music and the Fame Music Awards.
Looking crisp in their milk coloured suits, the group was most ecstatic following the standing ovation accorded them when they climbed the podium the eight time and accompanied by their producer, Yomi Amao to pick up the Best Director Awards.
Infinity won awards in the Best Indigenous, Best Use of Choreography, Best Gospel, Best Interpreted, Best Directed, Best Edited, Best Photography and Best Overall Video Awards.
The awards ceremony which lived up to expectation saw Nubian Queen, Muma Gee picking up two awards in the Best Afro Beat and Best Costume categories.
Others who won awards were P-Square the R&B singing sensation and MOBO awards runner-up who took home the Best Awards in the R&B category and African China who bagged the Best Reggae Dance Hall awards.
Although the show started behind schedule it soon showed signs of what to expect when blind producer Cobhams climbed the stage to render a funkified version of the Nigerian National anthem. Anchored by the beautiful broadcaster, Cordelia Okpei and former Gulder Ultimate Search anchor man Chidi Mokeme, the NMVA was all that was expected and more.
Perhaps the man who stole the night was returnee Nigerian musician, Banky whose rendition of his hit song Ebute Metta set the hall ablaze. That performance seemed to have inspired another gospel music singing sensation, Jadel, to heighten the night of entertainment.
Kofi and his partner were also there to add comic relevance to the awards night that was attended by the who-is-who in the entertainment industry.