CAPITAL MARKET WILL COME UP AGAIN – CHIOKE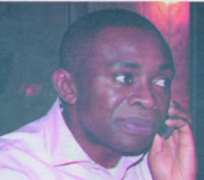 Chioke
Mr. Ike Chioke is the managing director/chief executive officer of Afrinvest West Africa Limited, a leading private investment banking and research firm in Nigeria. The firm has, since inception, been one of the financial advisers to Dangote Cement Company.
He is also an international investment banker with over16 years of investment banking experience in corporate finance, mergers and acquisitions, project/structured finance and debt/equity capital markets activities. His industry specializations include the telecommunications, media, financial services and general industrial sectors.
Chioke commenced his investment-banking career in 1991 at Goldman Sachs in New York before moving to Citigroup's Corporate & Investment Bank in London in 1998, where his last assignment was head of their sub-Saharan Africa investment banking coverage.
The Afrinvest boss recently spoke to Daily Sun on some critical economic issues affecting Nigeria's development.
Excerpts:
Risk in investing in Nigerian economy
There is always risk in investment, but the reason we invest in equity is because we have to look for other alternative means to make returns. We have all manners of investors' options. You can go to the money market, and it might yield up to 2 to 3 percent. Luckily, CBN has lifted it up and is coming back again, which might help you yield up to 7 to 10 percent, although many banks will not pay you up to that, they might be giving you 5 percent. You can go into the bond market, see what F.G Bonds are doing, and get security of the full support of the Federal Government. In five years you make around 11 per cent. You might take this and consider it that there is no risk, but is the 11 percent proper for five years?
Now, if you are taking long term, maybe you invest for a five months old baby boy against his school fees, when he will be going to Primary school in seven years time, how many people do you think will like to take a stake in something that has long term prospect that will put N1 today and maybe N1,000 in a month. That is always a risk in itself, because investors who look at the universe will always compare short term, long term, fixed and secure, lack of security but variable returns. The equity market comes to that, because if you look at the risk factors, you should ask yourself, 'will the Nigerian economy grow?' This is the third fastest growing economy, despite all the problems we have.
We are not the ones saying it, but this is IMF saying to the CBN governor in Washington DC. two weeks ago. Despite all the problems, we still make 6.7 percent rate, so will the Nigerian economy grow? If the economy grows, if the government tries to invest in infrastructure, will they use cement? If the government solves the power problems to the point that all of us will have generators, will we have more money left? Yes, we will have. If all these problems are solved, are we not likely to buy new homes? So, when I add all that, I came to realize that there are some things that are tied to the natural growth of the economy, a situation, whereby people who want to make an investment sit back and allow all the momentum of the economy to carry all of them.
Another option is to say that Nigerian economy is not going to grow anyway, we are not going to invest in cement by that time. It doesn't really matter because all of us would have been impoverished. I am a rational man and I want to believe that even if President Jonathan doesn't get re-elected, there is another step he would want to take.
Who is likely to get it, is it Atiku or IBB or Saraki, even if he doesn't get re-elected I think there is a lot common knowledge about what the problems of Nigeria are. He will likely take some of the initiatives that Jonathan has written down. As a more intellectual approach, he begins to study the problem, he begins to restructure and implement. When somebody is very eloquent, when you are talking of the course, you know that he has already internalized the problem; they know who is dealing with whom.
Power sector is a double edge sword for the government, if you think that you and I spend money on daily bases, government spends the most because the more the ministries generate money, the more they are taking from the government. So, if Jonathan should provide regular power, it will fuel every business and cement will be bread and butter in that process.
Equity market
Prices of equity always go up and down for different issues, but nothing happens to the values when the prices go down. If international investors decide to run away from Nigeria or banks asked to cut down on their percentage, the prices will go down, but it will reduce the values. The way I look at investment is to think of my horizon. If I am to do a 3, 6 or 9 months investment, it is a short horizon, I think that does not come into equity at all depending on what I want to use my money for. If someone is coming into equity, they should look at something that has technical capability.
Another way to look at investment depends on their size. We are talking about investors in general but not all the stocks have the same size. There are investments that might have a large size of two million units and that is anything from N125 to N270 million. There are still investments that you will be looking at 1000 or 2000 units again you have to look at the dynamics of the period.
There was an interesting period in the banking consolidation and banks were publishing very fantabulous notion, and they started saying that their share prices have gone up four times, publishing by introduction to IPO, so people should come in and invest. Did you ask them, what the liquidity of the stock is? If you check that stock, it did not trade more than 100, 000 shares a day. The investor who bought 2milion shares and you think that the value has gone up four times, just try and sale you will find out that there is no value. You have to look at it from the point of view that there are different parameters to measure stocks. I just believe that prices fluctuate; it will go down and up because there are so many uncertainties in Nigerian equity market.
Life time opportunity
I think the Dangote shares is a life time opportunity, until it does international sale then you can begin to connect with it. Given the master parameters of Nigeria, if we have the environment where we are hoping it to be, we might go international. You will pay a premium but it will be around 30 or 40 percent.
Issue of creating a monopoly
We are not creating a monopoly. The companies you are talking about have always been around for 10 to 15years. BCC has been around for 25years, the ownership is still there. BCC is owned up to 25 per cent by the public 75 per cent is owned by Dangote industry, Obajana Cement and Dangote Cement owns 99.8 per cent. These companies have always been there, so we are not creating a monopoly. What we are doing is being more transparent, by putting these companies out there in the public for everybody to see. So, I don't think that people will see it as monopoly. If you are talking about monopoly, it means that it has been there for the past 5 to 10 years.
Nigeria just turned 50, how do you score the capital market?
The capital market has come of age, and we just celebrated our own 50 years anniversary. If I take away the dark clouds that have loomed over the capital market in the last one year leading to the departure of the former DG, I will say the capital market has done a fantastic job. We are now at a point where we don't have to repeat the mistakes of the past 50 years.
The capital market has come in as a platform to stay, in line with the future that there will be no respectable company in Nigeria that will not consider listing itself on the Stock Exchange as part of its own strategic growth pattern, including those in the oil and gas sector, telecommunication sector who hitherto prefer to remain silent. The way the reform of the Nigerian economy is going to happen over the next 5 to 10 years, it will make them see the capital market as a good platform to showcase themselves and their companies and lead us to that world transparent environment to boost our economy.
The market has been falling considerably for the past five weeks, what will be your message for investors out there?
What is happening in the market now is part of the typical volatility that you will experience. Sometimes, it is driven by selective factors that we can't help. Our understanding is that many banks have decided to reduce the exposure in the market to something like 10 per cent of what it used to be. In such case, they are forced sale, when there is too much sellers than buyers, naturally the price will go down.
That will come and eventually go, as the banks start submitting forms on how they are going to conform to the new guidelines of the CBN, and how some of them will start implementing these guidelines, the market will take another positive turn. The issue is that banks must have used their balance sheet to influence the market in improper way.
The Central Bank does not want that to happen again. With the combination of the sale-down which has depressed the market, the reform in the banking sector and addition of Dangote Cement into the market, the market is actually coming to an inflation point.
We may go down one or two points, because there is an uncertainty in the political structure, the end of it is that people who have a long perspective in the market must do well. If you are a short time trader; buy this morning and sale in the afternoon, clearly I cannot help you.
What I am advising my clients to take positions at strategic stocks that I look 2-5 years of rising. These are the companies that will drive the growth of the economy. I have a lot of confidence in the Nigerian banking sector, and I will say that some of the stocks are very good to buy. I have clear confidence in cement sector given what it represents and clearly at this price it will be a good buy.