I WILL BE BACK – UDUAGHAN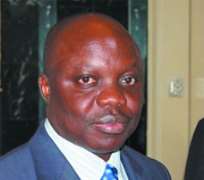 Uduaghan
Former Governor, Emmanuel Uduaghan, who was sacked by the Appeal Court in Benin Tuesday, has expressed confidence in his re-election.
Fielding questions from State House correspondents, at the Presidential Villa, Abuja, Uduaghan said he was waiting for the Independent National Electoral Commission (INEC) to set the date for the re-run election.
He assured that he had taken his sack by the Appeal Court in good faith, adding that he would be victorious in the forthcoming re-run election.
Asked if he was confident that he would be re-elected, the former governor replied 'The electorate will decide.'
Asked why he was in the Presidential Villa, Uduaghan replied: 'The President is the political leader of the ruling Peoples Democratic Party (PDP), I owe him a duty to brief him on the current event in the state.'
Meanwhile, Vice President Namadi Sambo has shelved his planned visit to Delta State, following the political uncertainty in the state.
Sambo was expected to inspect key power projects in Ughelli and Sapele but put off the visit due to the sacking of Uduaghan as governor of the state. A highly placed presidency source said Uduaghan, who was also a member of the Presidential Committee on National Independent Power Projects (NIPPs) for the South-south zone, had better understanding and knowledge of the projects to be inspected by the vice president, hence the cancellation of the proposed trip.