KORA MEDIA LAUNCH IN NIGERIA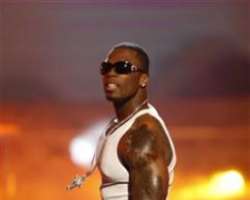 For the 10years that Kora Music Award has been in existence, Nigeria a country in West Africa, will for the first time, be hosting the next edition. Kora is africa's most prestigious music award. It is refered to as Africa's version of the Grammys Award.
In its Kora Media Launch that was held 20th December, 2007 at the Main Hall of the Abuja International Conference Centre, the hall was jam packed with dignitaries from all walks of life, music practitioners, politicians, distinguished guests from all parts of the world and entertainment gurus.
The star-studded event started at exactly 8.00pm nigerian time with a red carpet reception for guests and dignitaries. Hadiza of Africa Independence Television(AIT) was her counterpart from Soundcity Television were at the entrance of the red carpet reception to chit chat with guests as they came into the venue smartly dressed and chaffeur-driven in their exotic cars.
There was an opening song with children numbering close to twenty, as they danced around the beautifully designed stage. Then the Comperes Anita from Ghana and Willy from Congo took the centre stage to welcome guests to the great and historic event.
Sammie Okposo, a nigerian musician and also a Nollywood soundtrack expert, performed songs of praise/worship medley from his albumn.
A member of the Cross River State Government Mr. Nzan Ogbe gave a short speech to welcome the guests. This was followed by a short video clip of goodwill messages from all the Commissioners of Cross River State, informing everyone of the the state's rich culture, vibrant economy, good and clean environment, tourism spots like TINAPA, etc.
D'Banj the kokolet master was as usual a delight to watch. He was looking really good with his designers pink outfit with batches of gold, black shoe and his usual signature - sunglasses. The crowd screamed when he came on stage to perform a with two back up dancers dressed in white tops, blue shorts and blue head berrets to match. They danced swiftly and made the evening lively. Of course Don Jazzy was also there to give his vocal support to the kokolet master's rendition.
Next came a cultural display where the three major languages in Nigeria took turns to talk about the need for unity in Nigeria and in Africa. This followed immediately with a guest appearance by veteran broadcaster Mr. Soni Irabor who took the audience through the challenges and victories KORA had experienced this ten years of existence. It was spiced up with short video clips of sounds and sights
from previous KORA celebrations.
The man whose dream was to see africa and africans unite through music and also the brain behind KORA MUSIC AWARDS, Mr. Ernest, came up to the podium to
give his heart-warming speech. He talked passionately about KORA and thanked the people of Nigeria and especially the Governor of Cross River State for his enthusiasm to host the 2008 KORA AWARDS billed for next year. He then warmly welcomed the U.S. Ambassador to Nigeria Mrs. Robin Senders who also gave her short but powerful speech, which earned her applause and loud ovation from the audience.
The ghanaian group VIP did not disappoint their fans as they thrilled guests to their hit song Ahoumka, and also did another song My Love, from 2face current
album.
When guests where told they would be taken to Congo and Awilo Longoba stepped on stage, the audience went wild with excitement. Awilo, wearing his usual dreadlocks, blue jeans, black t-shirt and a black jacket, looking every inch a star. He put up a superlative performance with his three sexy dancers that were dressed to kill in their short golden costume and a black booth. They danced seductively to the delight of the audience. Awilo is a performer anyday, anytime.
The Minister of Tourism Prince Kayode Adetokunbo also came up stage to give a short speech. This was followed immediately with another video clip, showing
the beautiful and rich culture, structure, tourism sites, landscapes, streets, lightenings of Cross River State. Shortly after this, the Governor of Cross River State Senator Liyel Imoke came up stage to talk about preparations for the hosting of Kora Music Awards in Calabar the state capital.
When American hip hop sensation 50 Cents was welcomed on stage the youngsters and lovers of hip hop music in the house went frenzy with excitment.
The high point of it all was when Eedris Abdulkareem performed. Eedris had always been a wonderful stage performer. He sang to the admiration of the crowd. He invited 50 Cent on stage and sang a song titled "WELCOME TO AFRICA". It will be recalled that 50 Cents and Eedris Abdulkareem had a brawl some years back during a musical concert organised by brewery company. Speculations were that Eedris behaved rudely to 50 Cents and the American hip hop sensation sent his bodyguards to beat up Eedris. But with this reunion, it was obvious that the warring talented singers have embraced peace and let bygone be bygone.
The cheering news of it all was the announcement of the increase of the cash prize that goes with the awards for Best Artiste in Africa, which is now $1,000,000.00 (One million US Dollars).
Waoh! Music has now become the food of the soul.