ELECTORAL ACT: JONATHAN GOES FOR BROKE, WANTS PRIMARIES TO FOLLOW ORDER OF ELECTIONS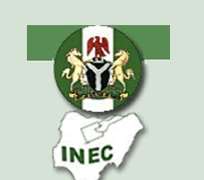 There were indications yesterday that President Goodluck Jonathan may get soft landing in the House of Representatives after  his proposed amendment to the Electoral Act seeking to make ministers, advisers and aides of the President automatic delegates was rejected by the Senate.
Sources said yesterday that the House Adhoc Committee on Electoral Matters is favourably disposed to granting President Jonathan his wishes in a more subtle form, which will still give him an advantage over his rivals in the PDP.
However, a member of the Committee told Daily Sun last night that as at Monday the position was that they should reject any amendment proposed by the Presidency. The lawmaker who spoke on the condition of anonymity said he could not confirm whether the Presidency had reached out to the House leadership.
He said if the Presidency had, the lawmakers opposed to the controversial amendment would scuttle the move at the appropriate time.  In the latest political maneuvers to stymie governors and his opponents in the primaries, other sources said the President has successfully persuaded the House to arrange the order of primaries in a way that would give him the benefit of a band-wagon effect.
The adhoc committee, it was learnt, would approved a  new clause under Section 25 sub-section 1 making for item ii which directs all political parties to follow the order of the elections viz National Assembly, Presidential and Gubernatorial/State houses of Assembly in that order. The amended draft bill will be laid before the House in plenary today.
With the National Assembly primaries coming first, followed by Presidential and gubernatorial, the new arrangement is expected to give the President enough  political muscle to be the king maker rather than the one to be made by the governors. This is expected to accord him the needed advantage to beat his opponents in the race.
Following the approval of the Independent National Electoral Commission's (INEC) request to shift the 2011 polls from the January date, President Jonathan forwarded an amendment to the 2010 Electoral Act to the National Assembly in which he requested that Section 87 of the Act be expunged.
The Senate rejected it on the grounds that laws should not be amended merely to confer advantage on anyone or institution to the detriment of others.
However, since the rejection of the proposed amendment, the President's foot soldiers have moved to the House of Representatives where the amendment is under consideration. The new version of the electoral amendment is intended to help the President 'weaken, neutralize or emasculate his opponents, particularly the governors who may want to control his political fate,' a source familiar with the plot said last night.
Curiously, President Jonathan's latest muscle-flexing is coming against the
backdrop of his allegation that those running against him are desperate.