PASUMA OPENS UP... WHY I'M YET TO MARRY AT 40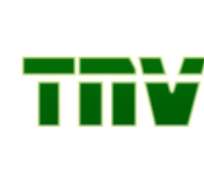 Fuji star, Otunba Wasiu Alabi Ajibola, has exclusively spoken to Showbiz on why he is yet to marry, even as preparation for his 40th birthday scheduled for November 27 in Lagos approaches top gear.
The sensational entertainer also admitted to Showbiz that he never thought that he would be great in life "because the beginning was very rough and tough for me. Today I'm very proud of my successes.
"I like to bring new things into Fuji music. You need to keep your head on, be focused and humble. Life has taught me many things; that is why I'm working so hard and praying in order to take Fuji music to a higher level."
On his new look and approaches to the Fuji music, he said, "I have not left the grassroots.
I'm changing my life style now." Speaking on how he was once invited by the Commissioner of Police in Lagos to state whether he was actually once matcheted in the past, he said,
"In fact, I was told to remove my clothes at the station to confirm this, based on the various rumours they had heard about my character and those of my fans."
Speaking on why he is yet to marry at age 40, he said, "Marriage is not something you can rush into; it is a life contract.
"I have children but my marriage will still take some time." On his new role in Celebrity Takes 2, Pasuma said, "This has given me an edge over my colleagues in Fuji music ."
He also advised upcoming artistes to emulate their superiors, stressing , "There is seniority in this business."
"I followed the steps of King Wasiu Ayinde Marshal," he declared.