GHANIAN WOMEN ARE PRETTIER, FRIENDLIER & HAVE BETTER BACKSIDES --D'BANJ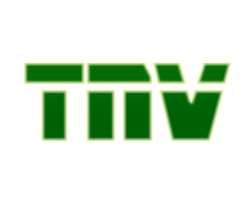 DAPO Oyebanjo, popularly known as D'banj is gradually surpassing even his own expectations. Since coming back from the United Kingdom and berthing firmly on Nigeria's music scene, the entertainer par excellence has been doing wonders, winning awards from left, right and centre.
With about a dozen of them already in his kitty, he just got another one (Best African Act of the Year) at Ghana Music Awards Ghana. He chatted with us on that and perform at the ceremony. I obliged, but it was that day I just got to know that I had since been nominated for the Best Act of the Year. That was why I said I never knew my music is well appreciated outside Nigeria like that. You have to see the way they were singing along 'Why me' when I was performing on stage. It was really encouraging.
How will you value the award ceremony?
I won't deceive you. In terms of organization, it is better than any award I have ever attended in Nigeria. It is just the gospel truth, and I've to say it. The designs, the video, editing and the picture are very unique. I'll want to say it's a well more...
Congratulations on your new award.
Thank you very much, my brother. I'm very grateful to God.
How do you feel emerging the Best Act of the Year?
My brother, I feel happy o. I never knew my music is being appreciated up to that extent outside Nigeria. I also didn't know that I am well recognized like that outside Nigeria. I'll want to say this award is another privilege given to me by my God. More importantly, it is not within my country. I give all the thanks to God.
Did you ever anticipate winning this award when you were nominated?
I never knew I was nominated. I was just chilling at home one day and they came with a letter wanting me to organized award and I hold the award in great esteem. Winning African Best Act of the Year all the way from Ghana, no be small thing o.
Can you talk about those nominated with you in that category?
I don't think I remember their names, but they would remember mine because I won the award. I think one is from East Africa and…I don't think I know much about them.
What about the Kokolets in Ghana?
Ah! Kokolets (shouts and laughs). They are very friendly and beautiful. I never even knew I have more kokolets in Ghana than in my country, Naija. They get mad love for me. But one thing that makes me wonder is that most Ghanaian girls have protruding ass more than most Nigerian girls (laughs). But seriously, they are very nice…
What can you say about Ghana?
Ghana is a very wonderful country. In fact, I'll be shooting one of my videos very soon in Ghana. At the moment, I won't be able to say if I've more fans in Nigeria than Ghana.