NO REDEPLOYMENT IN EKITI CIVIL SERVICE –FAYEMI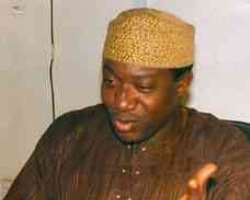 The Ekiti State governor, Kayode Fayemi has said that contrary to speculations in some quarters, the state government has not embarked on redeployment of workers in the state.
The was contained in a statement signed by the Senior Special Adviser to the Governor on Media, Mojeed Jamiu and made available to Daily Sun in Lagos yesterday.
The statement said the government was still receiving briefs from the various ministries, departments and agencies and as such could not have embarked on redeployment of workers as speculated.
'Government is still receiving briefings about the state of affairs of Ministries, Departments and Agencies and is still studying the situation.
'The peddlers of this wild rumour are yesterday's men who had been rendered idle by their present fate. Therefore, the rumour emanating from the remnants of the impostors, who are yet to come to terms with reality, cannot be true.'
It added that the government was more concerned with 'the socio-economic wounds' inflicted on the state by the past administration and as such its priority could not be the transfer or redeployment of civil servants in the state. Furthermore, it implored civil servants 'to ignore the rantings of those who once had the opportunity of adding value to their lives but instead unleashed immeasurable anguish on the workforce.'
It promised that the new government in the state would run a transparent and friendly administration that would cater for the interest of the civil servants and motivate them to be more efficient and effective in the discharge of their duties.
'We can only advise the rumour peddlers and authors of deliberate falsehood to turn over a new leaf and join hands with Dr. Kayode Fayemi to develop the state. Hiding in a corner to throw stones at their state would only expose them as enemies of Ekiti people,' it summed up.