MOVIE COUPLES WHO DO IT TOGETHE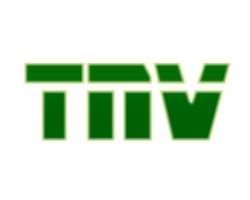 Sunday Omobolanle aka Aluwe
It happens in almost every profession, and so it is in the movie industry too. Some couples make their money from acting and their children are toeing their paths too. But that's a story for another day.
Jide and Henrietta Kosoko: President of the Association of Nigerian Theatre Arts Practitioners, Prince Jide Kosoko, has been around the acting profession for decades, starting with Baba Mero Group.
He must have acted in so many plays and movies that he can't even begin to count. His wife, Henrietta, is also in the same profession. Before Henerietta he was said to have married a woman also in acting but now fully into something else.
Ojopagogo and Moji Afolayan: The man who is popularly known as Ojopagogo in Yoruba movies (Layiwola Razak), acting as an old man with a shaky voice, is actually a young man, married to Moji, daughter of Nigerian's foremost movie-maker, Chief Ade Afolayan. Moji and her husband are based in Ibadan. Moji has also proved her worth through many Yoruba movies along with her brother, Kunle Afolayan, who made his debut in Saworo Ide about 10 years ago.
Sunday Omobolanle and Peju Ogunmola: Both of them are well-known artistes with Aluwe (Sunday Omobolanle) having established himself as a notable comedian also with the Baba Mero's Awada Kerikeri group several years ago.
His wife, Peju, is the daughter of late Yoruba dramatist, Kola Ogunmola, from Ekiti State. Both have made their marks as notable artistes in several Yoruba movies. They are based in Ibadan. Their son is also into acting.
Babatunde Omidiran and Moladun. Both being comedians, they have often left many wondering whether their marriage suffers the usual scruples often associated with the home.
Based in Ikorodu, Lagos State, the artistes have waded through the thick and thin of life. Moladun gave birth to a baby some years ago after several years of marriage.
Baba Suwe was also married to another actress who acted as Suwe when he was producing a television comedy series. Both have now separated after what you might apparently call "irreconciliable differences".
Fathia Balogun and Walata: They used to be the hottest Yoruba movie couples, until recently when the relationship hit the rocks.
They often acted together in movies, which adds colour and bite to their productions. The marriage was for long the object of media report before it finally collapsed.