ZAMFARA 2011: GODFATHER AND GODSON AT WAR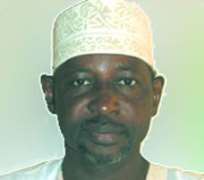 Shinkafi
From all indications, the battle line is drawn for the political soul of Zamfara State in 2011 between Governor Mahmud Aliyu Shinkafi and his predecessor, Alhaji Ahmed Sani Yerima, now a senator. Ironically, the duo had maintained a buoyant relationship between 1999 and 2007 when Yerima piloted the affairs of the state as governor with Shinkafi as his deputy. They were elected on the platform of All Nigeria Peoples Party (ANPP)
Whereas most of the deputy governors had a running battle with their principals, sometimes resulting in impeachments, Yerima's relationship with Shinkafi was a sweet- heart affair. Whereas many of Shinkafi colleagues cried of marginalization, having been reduced to 'spare tyres' by their bosses, he was given the added responsibility of running the Ministry of Agriculture as commissioner.
Yerima eventually anointed Shinkafi as successor and deployed the awesome incumbency machinery to his favour. So, Shinkafi's electoral success could not have been otherwise. And with the victory, he became the first deputy governor in the country under this political dispensation to succeed his principal without rancour. This made President Goodluck Jonathan to describe Shinkafi as the luckiest deputy governor in the Fourth Republic.
However, the tale began to twist shortly after Shinkafi began to steer the affairs of the state. It began as a rumour that the romance was over between the godfather and his godson. Initially, both camps pretended as if all was well. But eventually, the matter spilled out of control, spiraling into a dirty public spat. It was like attempting to cover a pregnancy with the hand. Soon, blistering attacks began to fly from all sides.
While the supporters of one savaged the other for his actions or inactions in government, those on the opposite side smeared the other, spreading all kinds of bile about him. All has not been the same ever since, and it is doubtful if Zamfara State will ever regain its political equilibrum. Source disclose that the 'war' broke out because of Yerima's intention to remain in the driving seat even after Shinkafi had taken over as governor.
Short of calling Yerima a 'control freak', Ahmed Ahmed, a public affairs analyst said: 'There is no doubt that Yerima facilitated Shinkafi's election; one can even refer to the governor as his protégé. But the problem was that he did not know where to draw a line or he failed to realise that power had shifted to his former deputy. So, he was acting as if he was still in charge. Naturally, Shinkafi wanted to be his own man.
Though he appeared pliable, which made for wrongful judgment of his character, the truth of the matter is that he felt that he could not afford to remain under Yerima's shadows. In a nutshell, Shinkafi's attempt to assert himself was interpreted as an act of betrayal of trust or confidence. One thing led to another and the once chummy relationship broke down, perhaps irretrievably'.
It was gathered that the conflict degenerated further when Shinkafi sacked the Yerima 'boys' in his government. The governor took the decision as a way of consolidating his hold on power. He replaced the sacked Yerima boys with his own people, people whose loyalty he could trust. Further still, Shinkafi reportedly revoked some contracts awarded by his predecessor to show him where power truly resides at the moment. It was also learnt that Shinkafi could have taken more damaging measures against his former boss but for the fact that the latter allegedly made him to sign major contracts exceeding N50 million during the former dispensation.
Apart from Shinkafi's defection to the Peoples Democratic Party (PDP), an action that threw the Yerima camp into raging fury and confusion, another action of the governor, which took the crisis to a crescendo was that he shoved Yerima's brother, Bello Mohammed Sani, off his emirship stool. Until his removal recently, Bello, an erstwhile director with the Central Bank of Nigeria (CBN) was the emir of Bakura.
Similarly, Shinkafi is believed to be behind the recent furore over Yerima's baby bride. Sources maintained that he was behind the sustained media bashing of his former boss. The intention was to diminish the former governor in the eyes of the public. It was mission accomplished. Even as the bridge of their relationship burns, Yerima insisted that he is not to blame. Hear him: 'We served together for eight years. In those times, I condoned lots of his excesses not because I didn't want to take action against him, but because in life one has to learn to accommodate different views, different people and different opinions.
I believe the governor (Shinkafi) is being misled by some of his aides who stand to benefit from the situation. Some of the people want contracts, others want to get political patronage by being members of House of Representatives or Senate and others simply feel that they can only be relevant if Yerima and Shinkafi continue to quarrel. That is why they keep misadvising the governor. So, it all boils down to what some people will gain'.
Shinkafi offered different perspectives to the feud saying: 'I don't think I have any problem with him (Yerima). Since my election, I have heard and read various things said and written about my relationship with him. I consider him an important part of my household. Everybody knows how we started this journey together. As far as I know, I have no problem with him, and I think he knows that. Since the so-called crises began, never have I issued any statement condemning him or saying uncharitable things about him.
As a Muslim, I always wish all my brothers well. In fact, Prophet Mohammed (SAW) said no one is a true believer until he loves unto his brother what he loves unto himself. So, I always wish him well. But from his public utterances, we can conclude that his views are quite different from mine. The funny thing about Zamfara is that whatever one does, it becomes a public knowledge. If I hold a meeting with my cabinet or people, I know it gets back to him and the same applies to him. All the things he does or says privately regarding our administration somehow finds their way back to us.
'Last year, countless petitions were written to EFCC alleging financial impropriety by the government, it all came to pass and just recently, another petition was sent to ICPC alleging that about 10 of my commissioners mismanaged state funds. The source of that petition, unfortunately, is linked to him. So putting all these issues together, we came to conclusion that perhaps it is the work we are doing for the people of the state that is being challenged. But no one will distract us and we remain firm in our determination to move our state forward.' All efforts by notable personalities, including the Emir of Zamfara, Dr Attahiru Ahmad Mohammed, Emir of Zauzau, Dr Shehu Idris and Dr Ahmad Mahmud Gummi to make the duo seek the path of reconciliation has achieved no meaningful result.
And as the duo flex muscles, their supporters sometimes engage in violent confrontations in Gusau, the state capital and other towns. As the 2011 elections draw closer, the gladiators are scheming and aligning forces with a view to proving who is the bigger masquerade. And it promises to be a tough battle, one where the winner takes all. Both camps are already boasting of victory. According to Yerima, 'Shinkafi is on his own in this matter and I am assuring you that we are going to regain our mandate fully by Allah's grace. Governor Shinkafi has come to the end of his political career because of his decision to join a party that would finish him and dump him. He will surely regret'. To buttress his position, Yerima said that Zamfara people have demonstrated over the years that they love ANPP, adding that they will show that love again in 2011.
On the other hand, the secretary of PDP in Zamfara, Alhaji Musa Zubairu, remains optimistic that his party will retain the control of the state come 2011.Insisting that there is no vacancy in Government House, Gusau, Zubairu maintained that Hon Abdulaziz Yari, who the ANPP is presenting as its gubernatorial candidate is not a match for Shinkafi.
Zubairu said: 'We do not feel threatened. Instead, we will go home and sleep. I don't think he is the messiah the ANPP needs to salvage the party. In fact, ANPP has no credible candidate to contest with Gov Shinkafi'.
Interestingly, Shinkafi and Yari are in-laws. So, it will be a battle of in-laws. An old political warhorse, Yari is a long time associate of Yerima. He was, at various times, the Zamfara state secretary and chairman of ANPP.
Yari, who represents Anka/Talata Mafara Federal Constituency in the House of Representatives, is already feeling the heat of the battle to come. Not long ago, he was indicted by the state House of Assembly over alleged failure to execute certain contracts awarded to him by the state government under Yerima's leadership.
Yari, however, denied that he shortchanged the government, averring: 'From their conduct, I think the conclusion reached by the committee was biased and aimed at tarnishing our reputation. So the entire exercise was mischievous, misguided and full of lies. As politicians, we all know where this thing is headed'.
Of course, more sparks will fly in the days ahead.
Factors that will shape 2011
The persona of the gladiators will count in the governorship contest in Zamfara State. To be sure, Yerima commands large following in the Farming is our Pride state. Whenever he is in town, people troop out, singing his praises. The former governor's popularity derives mainly from his philanthropic disposition. He is said to render help to the needy in a manner that endears him to the public.
For instance, when he read about a journalist with Daily Trust newspapers, who needed about N3 million for kidney transplant, he quickly dispatched one of his commissioners to the patient with the amount required for the treatment. Indeed, on the streets of Gusau and elsewhere, the ordinary folks say sweet things about him and his people-oriented programmes while in office.
On the other hand, a source said, 'Shinkafi has been busy consolidating his seemingly fragile position by reaching out to relevant stakeholders, including the state and local government party executives, party members in the National and the state House of Assembly as well as party elders.'
It is, indeed, a credit to his power of persuasion that he was able to convert the ANPP dominated House of Assembly to PDP members. Again, Shinkafi has proved that he is not battle shy. Since the 'war' broke out between him and Yerima, he has acquitted himself pretty well, delivering powerful punches occasionally. He is said to be a strategist who is always ahead of his opponents in terms of shrewdness, resources and man management.
There are other factors that would determine where the pendulum would swing in 2011:
Inter and intra party issues
It will be a straight fight between the PDP and the ANPP because other parties in the state can be described as paperweights. Prior to Shinkafi's defection to the PDP, it was running way behind the ANPP. But the political equation in the state has changed.
With the realignment of offices coupled with the power of incumbency, the PDP is now standing firmly. However, the party can hardly be described as a united family. Even before the coming of Shinkafi and his men, the PDP was factionalized. His arrival compounded the problem as various entrenched interests contended for the soul of the party. To calm frayed nerves and open the window of reconciliation, Shinkafi appointed top members of the two factions into his cabinet.
Yet, the PDP leaking umbrella has refused to patch up. The two major factions are led by Shinkafi, and former National Security Adviser (NSA) and PDP presidential aspirant, Maj Gen Mohammed Aliyu Gusau (retd). Shinkafi is said to be in the bad books of Gusau because the governor is supporting the presidential aspiration of his father in-law, former military president, Gen Ibrahim Babangida (rtd) rather than his brother.
To show that he is sold on the IBB presidency project, Shinkafi was present at the Eagle Square Abuja, when IBB formally declared his ambition. Ironically, Shinkafi was said to have earlier assured President Goodluck Jonathan that he would support his presidential bid. So, all things considered, the intrigues in Zamfara PDP will heighten in the days ahead.
For the ANPP, the defection of Shinkafi and a host of its members nearly left it prostrate. Acknowledging the effect of the defection, a chieftain of the ANPP, Hon Bello Muhammad Mutawalle, said: 'I have to admit that the calibre of politicians that defected with the governor has no doubt left the ANPP depleted and some of you analysts are of the opinion that the party may take some time before it will recover. It is a fact that many of our colleagues joined the PDP, but what you have to realise is that the people are still with us. Our core supporters are still in ANPP and that gives us lots of joy.
Because all government functionaries followed the governor into his new party does not mean we have gone into extinction. I am confident our party will reclaim Zamfara. The love and affection shown to the party by the people of the state are pointers to where the pendulum will swing come 2011.'
Again, some elders of ANPP are not favourably disposed to what they term the dictatorial tendencies of the leadership. They faulted Yerima's leadership style, which they claim contributed to the departure of Shinkafi and his associates. As the two leading parties perfect their strategies, other smaller ones such as the Congress for Progressive Change (CPC) and the Democratic Peoples Party (DPP) are making in-roads in the Zamfara political landscape. Either of them may spring surprises in 2011 but the chances are extremely remote.
Religion
Religion interfaces with politics in Zamfara State, hence one cannot be mentioned without the other. Taking cognizance of this, the ANPP has made an issue out of the way and manner the PDP government has been implementing the sharia legal system introduced by Yerima. According to the party, the incumbent is lethargic in the implementation of the Islamic legal code.
The position of the party was expressed by the former Commissioner for Religious Affairs, Malam Ibrahim Wakkala, who repeatedly said: 'What have they done to move sharia forward since they came to power in 2007? It is unfortunate that the government that came into power promising to uplift the people through religiously-inspired programmes has abandoned such promises for some things else. In the ANPP, we strongly believe in 'our religion, our people' slogan and we will sell it to our people at any given opportunity.'
Investigation revealed that in the past, ANPP blended politics with religion so successfully that it convinced rural folks to believe that political affiliation is synonymous with religious leaning. Members of the PDP, which opposed the introduction of sharia by Yerima were branded infidels.
However, the state Attorney General and Commissioner for justice, Barrister Armiya'u Bukkuyum, said that the implementation of sharia has not been compromised in any way by the present administration. He said: 'I strongly deny claims that we are failing (in sharia implementation) in the state. The sharia was established by law, and since we came, no section of that law has been repealed or modified. Rather, we have provided more funds and logistics support to all agencies implementing the code in the state.' Maintaining that God is their witness and that Zamfara people are aware of government's efforts to protect their faith, Bukkuyum surmised that, on the contrary, the operational agencies of the legal code had been expanded even as funding increased.
Performance
The people of Zamfara may likely compare the performance of the Yerima administration with the incumbent in choosing who gets their votes in 2011. Such being the case, the Shinkafi government could be vulnerable because it is accused of initiating grandiose projects without completing them.
Both camps are, however, claiming to have performed better in office. All things considered, the 2011election in Zamfara will be keenly contested.