RIVERS TASKED ON DEV OF MOVIE SECTOR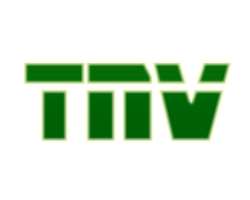 It is no gain saying the fact that Rivers State has contributed immensely to the development of the movie industry in Nigeria aka Nollywood. Apart from producing top Nollywood stars like Larry Briggs, Sam Dede, Columbus Irosoanga, Gentle Jack, Hilda Dokubo, Monalisa Chinda, late J.T. Tom-West among others, most of the big names in the make belief industry were also trained at the University of Port Harcourt. These include the president of Actors Guild of Nigeria (AGN) Ejike Asiegbu, Rita Dominic etc.
However, it is very unfortunate that despite these contribution to the growth of the industry, the state is lagging behind in terms of movie production and marketing, while only very few movies are shot in the state despite its beautiful locations and world class hotels among other modern facilities for movie making.
It is against this backdrop that a Port Harcourt based Nollywood promoter and seasoned business tycoon, Chief Paul Tanu Ambrasa called on the state government and the private sector to invest in the industry so as make it a vibrant and money making sector as it is in Lagos, Abuja, Eungu and Onitsha.
He contended that apart from lack of investment in the state, the top stars in the industry do not reside in Port Harcourt, and to bring them here, you would spend a fortune in paying for their flight tickets, hotel accommodation and even pay their artiste fee up front while the marketers who call the shots in the industry dictate what to pay for the film.
The business tycoon contended that it is in a bid to encourage the movie stars to come to Port Harcourt that he gave discount to them at Rasa Hotel. He said the agreement is not only beneficial to both parties, it has created a cordial relationship between management of the hotel and Nollywood.
Chief Ambrasa who frowned at the substandard movies being produced in the country, urged the regulatory authorities to live up to their expectations by ensuring that the movies produced are of world standard, educative, propagates the country;s cultural values, fight moral decadence in society and other vices as this would give more credibility to the industry.
He also called for the encouragement of young actors and actresses through basic training in the art of acting and role interpretation in a bid to take the place of the older stars who are already ageing. He contended that if the younger talents are ignored there would be no future for the industry in Nigeria so they should be carried along to give them a sense of belonging.