CLEANING UP THE MESS IN GHANA: ALLEGATIONS OF FRAUD AT FRC AND NON-PAYMENT BY DISTRIBUTORS- "EVERYTHING IS UNDER CONTROL"- INDUSTRY EXECS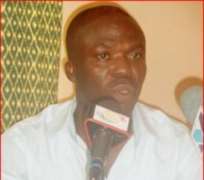 Information reaching us at press time says top members of the Film Producers Association of Ghana (FIPAG) and Film Distributors/Marketers/Sellers Association have been in series of emergency meetings to clean up loads of mess and disturbing allegation of bad business practices leveled against members of the associations.
An emergency meeting among members of FIPAG and leading members of the distributors/marketers/sellers association was held late Monday, October 17, 2010 for that purpose.

We gathers that among the issues been tackled now is an alleged evidence of fraud which we have in our possession; a recorded conversation between a movie producer and a top distributor who is a member of FRC. [Among other responsibilities of the FRC is the allocation of date for the release of all local movies]
In the recording, the accused (distributor) is allegedly asking for 2,000 copies of the complainant's yet-to-be released movie in return for a suitable release date.

Our source says, since she started looking for release date for her movie in July, anytime she went to the FRC, she was pushed to months ahead. "Meanwhile I thought my movie was losing its value".
"When I pushed further", she says, "the said distributor/FRC member offered to get me an early date in October in return for 2,000 copies of the movie I'm about to released"
"In other cases, one needed to give their distribution job to certain named personalities before they got a good date for release", a producer told us.

Rebuffing this allegation, the President of FIPAG, Mr. Augustine Abbey told Hi Newspaper on Monday, that "these are all allegations and should be treated as such until proven otherwise".
"We have heard several allegations and that's why we are trying to solve all the outstanding issues. Lots of water have gone down the bridge as we speak", he said.
A top producer, Ahmed Banda, ceo of Bandex told Hi Newspaper on Monday that "to the best of my knowledge if any producer said they were asked 2,000 copies of movies, I thought those were later paid at discounted prices. I don't think any producer would give out 2,000 free movies in return for a release date. Rather, we are trying to tackle the late payment of movies owed the producers at the emergency meeting"
Prior to filing this report, we Confidential received credible information and evidence to suggest that a leading member of the marketers association of Ghana had issued threats to boycott the association alongside several other members if money owned them were not paid in time or as promised.
A letter was purportedly sent to FIPAG and the FRC by 28 out of the main 31members on the association, asking out of the association if the allegations were not taken seriously and checked, our source at FIPAG reveals.
Another meeting was on Friday, October 22. We will bring you more.
[Editor's Note: The essence of this story is not to damage the image/reputation of any personality, rather it is to get the smaller producers a voice and in so doing a level playing field for business in this industry]