MOVIE STARS WHO LIVE IN RENTED APARTMENTS (2)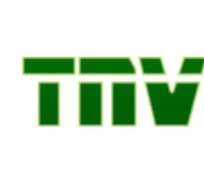 •Eucharia Anunobi-Ekwu: Apart from being one of the few actresses who first carved a niche for themselves in the movie industry now known as Nollywood, Eucharia has a unique way of delivering her roles in movies. But despite her prominence in Nollywood and failed marriage to a wealthy business tycoon, she still lives in a rented apartment in Lagos.
•Yomi Fash-Lanso: Currently one of the stars to reckon with in Nollywood, especially the Association of Nigerian Theatre-Arts Practitioners (ANTP), Fash-Lanso is a talented actor and movie director who has featured in many films since hitting the limelight with his role in Omolade, a Yoruba film produced by Jide Kosoko sometime in the 1990s.
His financial status, however, does not seem to tally with the number of jobs he has done. He lives in a rented apartment with his family.
•Saint Obi: Perceived as a Nollywood 'bad boy,' newly married Saint Obi needs no formal introduction in the industry. The Nollywood star moves from one rented apartment to another. A source disclosed that the Candle Light actor recently moved from a rented abode in Surulere to a more 'prestigious' one in Lekki.
•Chidi Mokeme: Despite his alleged love tango with an influential female Senator of the Federal Republic from the Niger Delta, the versatile actor, who anchored the maiden edition of Gulder Ultimate Search lives in a rented house in VGC.
•Ngozi Nwosu: This light complexioned prolific actress is a role model to many upcoming actresses.
The star actress lives in a rented apartment with her family.
•Ejike Asiegbu: Like the president of ANTP, Jide Kosoko, who still lives in a rented apartment, Asiegbu, the president of the Actors' Guild of Nigeria (AGN), still lives in a rented house with his family.
Asiegbu, apart from being a versatile actor and lecturer, is one of those who have contributed immensely to the growth of Nollywood.
•Ronke Ojo (Oshodi-Oke): Prolific actress, Ronke Ojo a.k.a Oshodi-Oke is one of the best actresses in Nollywood.
The naturally endowed actress and mother of one, who has carved a niche for herself through her versatility and style among her contemporaries, also lives a glamorous life style.
In spite of her prominence in moviedom, however, Oshodi-Oke lives in a rented apartment in Meiran area of Lagos.
•Kayode Odumosu (Pa Kasunmu): Despite being a crossover actor, popular Pa Kasunmu who has featured in many flicks, is yet to own a landed property.
•Segun Aderemi (Chief Kanran): Aside being a veteran, Chief Kanran is a crossover actor who has a unique style of acting since he was inspired by his elder brother, Adeyemi Aderemi, who also introduced him to the industry.
Chief Kanran also lives in a rented apartment like many of his colleagues.
•Femi Brainard: This dark complexioned dude obviously needs little or no introduction in moviedom.
He has featured in a number of English and Yoruba films and as well gained prominence over the years.
Since he stopped living with his parents in Mobil Estate, Satellite Town, Brainard now lives in a rented apartment in Lagos and is yet to tie the nuptial knot.
•Desmond Elliot: Handsome and talented actor, Elliot definitely has a way of endearing himself to people's hearts.
Though his life style has changed tremendously due to his success in the make-believe industry, he still lives in a rented home with his family.