Would you donate one of your kidneys to a dying spouse?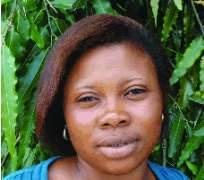 Emenike Iheanacho
Giving one's kidney for a dying spouse depends on your relationship with the spouse. There are those whom their relationship is just like cat and dog. For some, their relationship is like Romeo and Juilet. So, for us, our relationship is more than one kidney. l can sacrifice even my two kidneys for my spouse to live because she is more than everything to me.
Ikechukwu
Really, l do not think this question should arise in the first place. Spouses are supposedly assumed to be in love. And if that is correct, why won't either of the spouse give to the other one of the kidneys? To answer the question directly, l will give mine freely and lovingly to my spouse so long as her life is saved and mine intact.
Happiness Ugwu
No! I can't risk my life to that extent because it involves life. I can't imagine saving his life while there are chances of losing mine in the process. So, I don't think I can die for him to live because I don't think any man would die for me to live. Please, I don't want to be misinterpreted. No matter the kind of love you feel for your spouse, they are not worth dying for. Even after taking such risk, they wouldn't still value you, instead he might leave you for another girl. So, what is the gain?
Kareem Jilani
I will donate one of my kidneys for the one I love to live, and not a woman I like because like and love are different. So, what is the big deal sacrificing your kidney for the one you love? The true definition of love is sacrifice. If I'm asked to give it to the love of my life for her to live in order to be together forever provided my other kidney would sustain my life, then I will do it willingly without looking back for counselling.
Bola Ahmed
If she is truly my wife, I will do anything for her to live and spend the future together with me and the kids because her absence would create a huge vacuum in the family. Even the kids would never forgive me for not saving their mother's live since I could do so without dying. In fact, I would give one of my kidneys for her to live because that is what true love entails.
Bassey Enang
I can do it for the woman I love whether we are married or not, but provided we are into a very strong relationship which may lead to marriage. And with the experience we share in our relationship, we could do it for each other to live because we are deeply in love.
Eze Ugochukwu
I would give my kidney to my dying spouse provided she is faithful to me and loves me as well. In fact, whatever sacrifices she demands from me to live I will gladly give her a helping hand as long as there are no complications. I wouldn't imagine missing her for eternity, so giving her my other kindney for her to live is never a big deal provided my remaining kidney wouldn't be affected. Having a faithful spouse is the most beautiful gift in every union.
Blessing Enekeme
No. I will not donate one of my kidneys to my spouse if he is dying. I am not doing it out of wickedness but to be on a safe side. Sometimes, the person does not survive the transplant. No one prays for unsuccessful transplant, but if the obvious happens, what would the person do? So, if my spouse is dying of kidney failure, I will look for who would donate and I will pay. Reason is that one of us has to be healthy and live for the children.
Josephine Nwokeke
Why not? An individual has two kidneys and if my two kidneys are functioning very well, why won't I donate one to my darling husband if he is dying? As long as one kidney can function effectively, I will at anytime donate one to him but I am not praying that he would have such a problem. My love for him is enough to make me do so because I can't stand him pass through pains that would eventaully lead to his death. I don't think I would want to be alone. My life has finished if I should lose him.
Ogechi Nzenwata
What did you call him? My spouse? If he is my spouse, then what would stop me from donating one of my kidneys for him to live? As long as that would make him to live and the doctor assures that both of us would be okay, I will do that.
Sylvester Nwaodu
We all know the implications of donating one's kidney to a dying person, but I will donate to my spouse if she needs it to live. If I give her one, she would live and I would live too. If I don't, she would die. It will be better that we share partial living after all, one day we all would die.
Bonny Evuka
When you have two kidneys, there is need that you give one to your dying spouse so that she would live. If you love your wife, it must touch you to hear that she has a kidney problem. It is touchy and there is need to save life. If the doctor advises that donating one would save her life, why won't I do so? Donating one's kidney to a dying spouse is not only out of love, it is also a service to humanity and God.
Ogana lilian
If donating one of my kidneys to a dying spouse is what proves that I love him, then I don't know what love is because I will not donate it. It should not be mentioned to my ears at all. I can look for money and pay for whoever that would donate but for me to do so, I will not. What if something happens after donating it? Two kidneys you don't have, the man may not survive it, and tomorrow, the only one left for you may start malfuctioning. Someone may say that it has to do with faith but it is not easy. What about the children? One has to be strong for the children.