MR. SOLEK RETURNS IN STYLE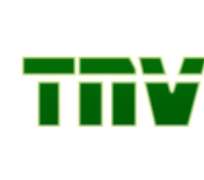 After making a mark in the UK with his music, Juju and Hip-Hop act, Adesoji Adebayo, is ready to come home to make another statement.
Popularly known as Mr. Solek, the London-based bloke is the toast of many Nigerians in the Diaspora.
But since he believes there is no place as home, Mr. Solek is storming Nigeria before the end of the year to make his impact felt.
Mr. Solek will use the opportunity to launch his new album. Though he has not been able to come up with a title for his album, Life and Beat gathered that the album contains 20 tracks. In fact, it is a combination of everything.
"We have gospel, juju, hip-hop, name it. Our dream is to conquer the world and that is our ultimate drive in the entertainment industry. That is why I am coming home again this Christmas. I may be living in London, but I see myself as a proper homeboy," Solek said.
Stylish and dynamic afro-urban musician, Solek packages his lyrics to suit the mood of his teeming fans and listeners