MEN ARE SCARED TO ASK ME OUT –GOLDIE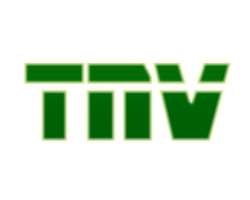 She is named Susan Harvey, but she is popularly called Goldie. And she really reflects that name by turning out often in gold apparels – flaunting her 'you must notice me' gold weave-on.
Goldie is the new kid on the block now as far as music is concerned in Nigeria. Just one album in her back pocket, and she is already making waves.
Her album, Spin Me, billed for launch very soon is already a regular tune on most stations. But even with her rising profile, Goldie is not likely to forget in a hurry how she came into music.
She has a great voice. Yes. But Goldie never really knew she was going to be a musician. She was a chorister back then in the UK, but that was as far as music went for her until her destiny turned around.
She said: "I have always loved the entertainment industry, but I never really thought of becoming a musician."
An opportunity came for Goldie whilst she was in the UK and she grabbed it with both hands.
"My friends and I were bored one day, so we just started singing. I don't think we took it that serious. Later, my friends went their own way, but I found out that I was enjoying what we were doing; so I decided to stick with it."
As much as she loved music then, as much as she felt she had found her calling, Goldie couldn't abandon her education for music, no way!
"I had to finish my education first. I believed people would respect you more when you have the qualifications. That was why I insisted on finishing my degree before taking the next step."
Armed now with a degree in Business Administration, the rookie singer decided to hone her skills and came out with a hit that has somewhat stunned many people.
"I think I went into the industry because I wanted to surprise a lot of people. I am glad that I am making a success out of it," she said.
Does the mark she has made even in just a short period of time make her feel she will soon outshine the stars who were there before her , Spectacles asked.
"I am not scared of competition. I believe everybody has his target market. I don't think there is any competition. I don't believe in it at all. I am just out here, doing my thing and I believe I have my own fans. Most of them call me their duchess," she responded.
And to complement her 'duchess' looks, Goldie cannot be seen without her sleek walking stick. It may look like her style, it may be her trademark, but what most people may not know is that Goldie started using the walking stick on doctor's orders.
She said, "I had an accident some time back. The doctors said I ought to use the walking stick to aid my movement because I had a slight limp then. Somehow, people saw it as an identity. I decided to stick with it. Now my legs are okay, but I still can't do without the stick. And to top it all, I am a duchess, so I have to look the part."
Goldie has a boyfriend, but she refused to tell Spectacles who he is. "I have a boyfriend, but I don't want to talk about him on the pages of the newspaper and that is that."
Boyfriend or no boyfriend, you would think Goldie should have a thousand and one admirers at her beck and call since he is blessed with good looks and a figure that can make any man who has red blood in his veins to swoon.
But, the singer said, "I don't have any admirer really. If I do, they don't come out to tell me. I think they are scared to ask me out. When they eventually get the guts to ask me out, I am like whoa! But really, guys don't ask me out at all."
Girls love it when guys ask them out; at least they feel beautiful and admired. But Goldie said she does not feel bad that men don't ask her out.
"No way! I know girls love it when guys ask them out, but as for me, I am cool with not having admirers. I like it that way. Come to think of it, I am in a relationship right now and he respects my views and believes in me and I think that is okay for me. I don't need any other guy admiration."
Concerning her aspirations, Goldie said, "I would want to win many awards. I would want to own a foundation to take care of the less privileged."