Genevieve not hosting African Music Awards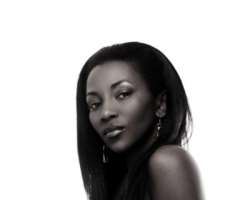 Genevieve Nnaji did not host the Africa Music Awards that took place yesterday in London. It was gathered that the Diva yesterday wrote a mail apologising to her fans who are expecting to see her at the event as widely publicised.
The actress said that she agreed to host the show, signed a contract and even publicly announced her participation on a television programme in the UK the last time she was there, because she wanted an opportunity to meet some of her fans 1on1 at the show, but the organizers were unable to fulfil any of their obligations to the last minute which was yesterday.
She said that she feels partially used to publicize the show and that the organizers should explain to her fans and audience why she was absent. "I try to be professional in everything that I do, but sometimes you come across those who do not share the same principles with you. I'm really sorry guys."