NANTAP PACKAGES EPIC FILM ON OBAFEMI AWOLOWO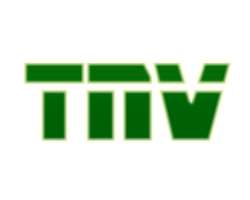 A TEAM of researchers comprising seasoned actors, theatre practitioners, academicians and journalists has been set up to oversee the packaging of an epic film in honour of the late sage, Chief Obafemi Awolowo.
The project which has already commenced last month, according to a statement signed by the project initiators, Mr. Abiodun Abe, president of the National Association of Nigerian Theatre Arts Practitioners (NANTAP) and Adewale Adeoye, former top journalist with The Punch and CNN African journalist of the year award winner, is aimed at highlighting the travails and triumphs of the late sage in addition to the various contributions he made during his lifetime towards the development of the modern Nigerian nation.
Already, the statement noted that prominent Nigerians including, Chief Ayo Adebanjo, a close confidant of the late statesman who is expected to lead the documentation committee, Dr. Fredrick Fasheun of the Oodua Peoples Congress (OPC) and Ambassador Segun Olusola of the African Refugees Foundation, slated to serve in the advisory board for the project, have thrown their weight behind the project.
The film, according to the statement, chronicles the life and times of the late sage, who it noted has not only remained the most outstanding political leader in Nigeria but also, one of the most cherished philosophers and political thinkers that Africa has ever produced.

The statement said: "The late sage deserves to be honoured in a unique way, twenty years after his passage into the great beyond." The epic film, anchored by NANTAP, however, is meant to reconstruct the past and the present shape of the nation's history for a better understanding and projection of our time as a people.
"The film is also meant to put the thoughts and glowing infrastructure achievements of Chief Obafemi Awolowo in proper shape and in excellent stead. A team of researchers drawn from NANTAP, the Nigeria Union of Journalists (NUJ), Academic Staff Union of Universities (ASUU) and supported by a retinue of actors from home and abroad, will make this epic film an indelible mark on the local and international arena," says the statement.