Why I won't travel to my home town now —Uche Jombo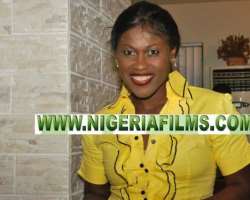 Talented actress and movie producer, Uche Jombo, has declared that she will not go anywhere near her state of origin, Abia State, until the present spate of kidnappings is tackled by the government.
When asked if she's scared of being kidnapped, the award-winning actress, who said the act has dented the image of the state, said, "I am not scared. I am Ada nganga 1. I am a proud Abia girl. Until everything is put in place, I will not step foot in my village and not even in Aba because they are not safe. No production can take me there. I have not been to my state in a long time and I am not planning to go there until the kidnapping issue is addressed."
The actress, who just returned from the United States of America where she had gone to promote her new movie, Holding Hope, will soon be jetting out of the country again to Canada for the same purpose.