INI EDO KEEPS SILENT ON ALLEGED ROMANCE WITH BIZ MAN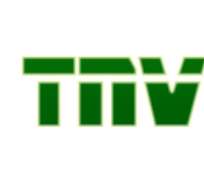 Nollywood sexy actress, Ini Obong Edo, has refused to comment on her alleged sizzling romance with a United States-based businessman popularly known as Philip.
Since the story of her love affair was published by a softsell magazine two weeks ago, it has been the talk of the town, especially among those who want to know more about the love affair.
Sources also disclosed to WWW.NIGERIAFILMS.COM that Ini's Lekki home and the car she is riding at the moment was secured for her by the business mogul.
The sources who spoke to WWW.NIGERIAFILMS.COM squealed that Ini and Philip have been spotted several times at different locations.
"I can assure you that both of them have something very intimate. They both love each other and judging by the unfolding developments, they might head to the altar soon," the source disclosed.
The source added that since the relationship started, Ini Edo has been monitoring Philip to make sure he is all hers.
"In fact, there is this lady journalist that got Ini's number from Philip with the intention of fixing an interview with her. But Ini has been warning that lady on phone, threatening her to stay away from Philip, or face being disgraced," the source said further.
When WWW.NIGERIAFILMS.COM called her on phone last week Tuesday at about 1.07 p.m., this was how the conversation went:
WWW.NIGERIAFILMS.COM: Ini, good afternoon, have you read reports about your alleged romance with Philip, the United States-based businessman?
Ini Edo: No. What's it about?
WWW.NIGERIAFILMS.COM: We learnt that you now ride one of his cars and that he secured your Lekki home for you?
Ini Edo: I can't comment on that.
WWW.NIGERIAFILMS.COM: But you are dating him?
Ini Edo: No comment.
WWW.NIGERIAFILMS.COM: Are you saying that you are not dating Philip at all?
Ini Edo: I don't have a relationship that I want to talk about.
WWW.NIGERIAFILMS.COM: We also learnt that there is a lady you have been threatening on phone to leave Philip alone for you?
Ini Edo: I did not call anybody. I'm too busy for that.