2011 election tears Nollywood apart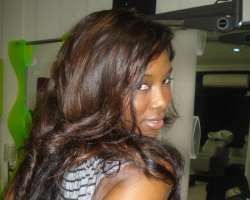 Wild speculations are trailing Nollywood's disposition to President Goodluck Jonathan's bid for the presidency in 2011.The Goodluck Jonathan campaign team is reaching out to Nollywood in order to reach youths and other Nigerians who constitute the wide fan base the industry enjoys.
It's alleged that the President is dolling-out money and other favours to Nollywooders to engage their support and that is rocking the industry.
One of such allegations is the N300, 000 honorarium said to have been given to each actor supporting the president. Some of these actors are complaining that the president's agents short-changed them as they could have been entitled to more money.
Accusing fingers are being pointed at Francis Duru whose is coordinating the recruitment for the campaign team. It was also learnt that an advertorial and musical video have been produced and are on air in Abuja and Lagos. Francis has denied the allegations, but they just won't go away.
It's also believed that the honorarium is causing disaffection among those behind the scenes. Producers and directors who were excluded from the deal are complaining of foul play by the president's campaign team. Dickson Iruegbo, a seasoned director thinks differently. He believes no Nollywooder should have collected honorarium and their support for the president should have been voluntary. This resulted in a fight between him and Emeka Eyiocha who collected honorarium.
Another supporter of Goodluck Jonathan's bid under fire is Stephanie Okereke. The award-winning actress is alleged to be in a hot romance with the president. Stephanie who has always enjoyed a healthy relationship with the president's family long before he became the vice president is also running another Nollywood support group for Jonathan. It was reported that she organized a breakfast meeting of top actresses in Nollywood with President Jonathan on Independence Day.
Some people even accuse her of using her closeness to the president to enrich herself and keep some A-list stars away. Some of her colleagues say she used her privileged relationship with the president to get Niger Delta states to bankroll her New York Film Academy programme she facilitated for some people in Abuja and that she hesitated a bit in calling the stars for the breakfast meeting because she didn't want them to come. Stephanie couldn't be reached for comments as at press time.
Actors of Yoruba genre movies, SBN learnt , are unhappy too that they were left out of the deal and are looking for a place "to perch". SBN was reliably told that most of them are drifting toward the IBB campaign team as he is seriously targeting the grassroots. Saidi Balogun's closeness to Adiukwu Bakare has been touted as a possible link through which the IBB campaign team would penetrate the grassroots.
Despite the fact that many actors are rushing to dine with the president, some we learnt have openly turned down his invitation. Among them are Omotola Jalade Ekeinde and Genevieve Nnaji . Meanwhile, Obesere, Pasuma, Osupa and Taye Currency and other Fuji musicians are all rooting for IBB