"I DONT LIKE PEOPLE COMPARING GHANA AND NIGERIAN FILMS" - AKOFA E. ASIEDU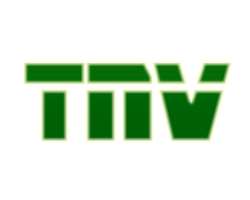 Akwaba, akwaba, akwaba.
At the just concluded 4th Abuja Film Festival, this delectable ghanaian actress who has been acting for 20 years, gave an insight into the Ghana film industry, her joy of being part of abuja film festival and what she is doing in Ghana as an actress, producer and restaurant owner.
Here are some of the excerpts the interview:
Q. WELCOME TO NIGERIA? HAVE U BEEN TO NIGERIA BEFORE?
Yes, i have been to Lagos and Enugu before, but this is my first time in Abuja.
Q. YOU CAME ALL THE WAY FROM GHANA JUST TO BE PART OF THIS 4TH ABUJA INTERNATIONAL FILM FESTIVAL?
Yes.
Q. HOW LONG HAVE YOU BEEN IN THE MOVIE INDUSTRY?
I have been acting in Ghana for the past 20 years.
Q. WHAT HAS BEEN YOUR EXPERIENCE BEING LIKE SINCE YOU CAME FOR THE FESTIVAL?
Well, its been encouraging and exciting too. I saw a lot of movies from different countries. The interraction we had with colleagues and other movie producers have been wonderful, helpful and I think it is a good thing. We should encourage the organizers to keep it up.
Q. WHAT ARE THE BENEFITS OF ATTENDING THIS FESTIVAL?
You meet so many new people in the movie industry, directors, producers, actors, actressess. There is a friendly atmosphere for interaction and that will also help in uniting african movie practitioners.
Q. HOW WOULD YOU RATE GHANA AND NIGERIA FILMS?
I dont like comparing. I believe both Nigeria and Ghana movie practitioners are doing just well. Nigeria has number factor because you have more producers, directors and actors than Ghana, so if you are going to compare, it may not be right. Even though we have similarities in the things that we do, our cultures are slightly different and the way we approach issues too. So it wont be very fair to compare. Both countries are doing just fine. Our films should just have international standards, that is all.
Q. WHAT NEW EXPERIENCES ARE YOU TAKING FROM HERE?
I have learnt that Nigerians are serious with their film production/industry. Back home in Ghana, people want to see ghanaian films, but we do not have fundings or support. Business people are not willing to sponsor our films. But in Nigeria, people are willing to support the movie industry. I hear some banks are also supporting Nollywood. I am trying to get my colleagues together, so as to sensitize them on the need to improve on the quality of our films, maybe with that, we will attract support from people.
Q. HOW HAS IT THE ACTING PROFESSION BEEN SO FAR FOR YOU?
It's been challenging but interesting. Like I said before, i have been acting for the past 20 years. I have won four (4) BEST FEMALE ACTRESS AWARD. I also have produced one movie two years ago titled "FOOLS IN LOVE". I want to go into film production from next year.
Q. APART FROM ACTING, WHAT ELSE DO YOU DO?
I run a run a restaurant in Kanda, Accra Ghana called FALI'S HOT POT. We make nice delicacies, ghanaian and nigerian dishes. You can get Eba, pounded yam and
egusi or vegetable soup there.
Q. WHAT IS YOUR ADVISE TO YOUR COUNTRY PEOPLE?
They have been supporting us, but I think they should encourage us more by funding or financing some of our films. Film making is capital intensive and getting
business people to support us will help improve the quality of our films. We need more business men/women to invest in our movie industry because film production is a lucrative and marketable industry.
Q. WHAT'S YOUR ADVISE TO YOUNG UPCOMING ARTISTE?
They should learn. Talent is raw, but training is what makes or purifies the talent to be better and mature. It is not enough to have talent. That somebody is a talkative and can defend himself in public, does not make him a lawyer. That somebody is good in taking care of people, does not make him a doctor. It takes an extra effort of putting skills and some sort of training, either learning from people who are ahead of you, or going for short courses in acting to improve on your skills. That way they will come out better and well refined.
Q. THANK YOU SO MUCH FOR FINDING TIME TO TALK WITH US. AKWABA!
Thank you too. Its an honour to be interviewed on a big online magazine like http://www.nollywoodgists.com I am grateful.
EMMANUEL GABARI
Reporting from Abuja, Nigeria
http://www.nollywoodgists.com