I'M THE NEW FACE OF CHANGE – SARAKI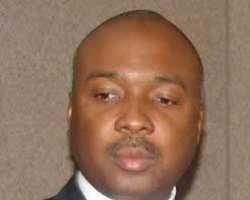 Saraki
The Kwara State Governor and Peoples Democratic Party (PDP) presidential aspirant, Dr Abubakar Bukola Saraki at the weekend stormed Adamawa State in continuation of his presidential bid with a pledge to revamp the nation's dwindling economy.
Equally, he urged the leadership of the party to enforce the principle of zoning in line with the party's constitution to ensure equity and fairness for all the six geopolitical zones.
Dr Saraki who is determined to clinch the presidential ticket of the PDP argued in favour of reviewing the party's current stand on zoning formula, saying that was the only option by which the unity of the country could be fostered.
The issue of zoning, he said, was already settled by the party's constitution and the 1999 constitution of the Federal Republic of Nigeria, pointing out that the unnecessary sentiments the issue was attracting was not in the best interest of the country.
Answering a question on why he is aspiring to be the president of the country, Saraki said he was offering himself to serve because he felt he could make significant difference in the governance of the country, pointing out that 50 years as an independent country, Nigeria's development was yet to match her resources, let alone realize her potentials.
He said it was high time a solid groundwork was laid for the next 50 years by evolving genuine leaders that have the capacity to meet the challenges of the future.
He recalled his experience as Governor of Kwara State in the past seven years, noting that it has clearly shown that he has the capacity to bring the necessary transformation the country needed.
Dr Saraki observed that with minimal resources, his administration was able to turn around the economy of his state through agriculture, improved power supply through the Ganmo Independent Power Project and jobs creation for restive youths in the State, among others.
He told party supporters that he represents the new face of change in the country with new knowledge and capacity to move the country forward, urging other aspirants to debate on issues of development rather than sentiments.
Earlier, the PDP chairman in Adamawa State, Alhaji Umar Kugama had pledged the support of party members in the state to Dr Saraki to realize his presidential ambition in the forthcoming general election.
To receive the presidential aspirants at the party secretariat in Yola were PDP hierarchies as well as thousands of party supporters.