Shekarau Disburses N129M To Imams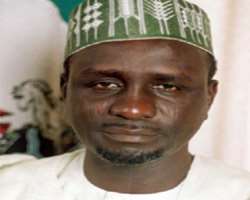 PHOTO: KANO STATE GOVERNOR IBRAHIM SHEKARAU.

KANO, Sept 27, (THEWILL) - Kano State government has disbursed N129 million as a welfare assistance to Imams and their assistants across the 44 local government councils in the state.
According to the state governor Ibrahim Shekarau, the affected mosques which have been categorized into four are about 890 with a total number of 2,700 beneficiaries.
Shekarau noted that as the spiritual leaders of the society, the beneficiaries are playing vital roles in the lives of the generality of the people hence, the need for reciprocating gesture to equally encourage them to discharge their duties effectively.
The governor while speaking during the disbursement of the cash assistance to the Imams and their assistants at the Murtala Muhammad Library Complex, Kano said the aim of the gesture is to among other things assist towards the improvement of the living standard of the beneficiaries.
He added that even though provision of such assistance should be a collective responsibility, his administration found it important to kick-start this 'rewarding venture.' The disbursements would be made in a four-month interval in every Islamic calendar to the beneficiaries.
The disbursement month according to him should be at Ramadan, Dhulhijja, Rabiul'Awwal and Rajab of every year, disclosing further that the provision of the assistance had been included in the state budget so as to ensure its sustainability even by subsequent administrations in the state.
Shekarau then used the avenue to call on the Imams as the religious leaders to double up in the discharge of their responsibilities to the people in the society by striving hard to educate as well as admonish them on the do's and don'ts of the religion for a better community.