MISS NIGERIA BEAUTY PAGEANT HOLDS IN ABUJA AFTER SIX YEARS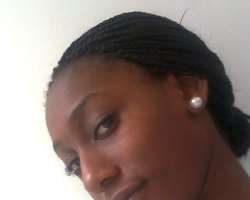 Miss Nigeria is a pageant show which originally began as a photo-contest, used to showcase positive attributes of Nigerian women. Before 1986, winners represented Nigeria at international pageants including Miss World. This role is now performed by Most Beautiful Girl in Nigeria, while Miss Nigeria winners are ambassadors of Nigerian culture.
Previously it was being organised by Times Leisure Services, publisher of national newspaper Daily Times but now in 2010 after a six-year hiatus, the Miss Nigeria Beauty pageant has been re-launched under a new management with a new tagline One Nation, One people, One Queen.
Former MBGN Nike Oshinowo-Soleye has been designated as Chief Executive and Creative Director. It has been announced that Miss Nigeria would be re-introduced under new organisers AOE Events and Entertainment, marketing firm Azzagai Limited, and financial consultants Hudson Consulting Group. As with Miss America, the pageant has been re-launched as a programme providing scholarships to institutions of higer learning. In addition to the scholarship, prizes will include a luxury car, N3,000,000, one year accommodation in Lagos, and desinger wardrobe.
Screening for potential contestant has been held in various Nigerian cities, and the first time ever, in Europe and America as well as other African nations.
The swimsuit segment has been removed and while beauty is still a requirement, organisers will now focus on other attributes while combining vintage glamour with modern elegance.
The Grand finale will hold in Abuja, on Saturday 25th September, 2010. Winners will no longer represent Nigeria at international pageants, but will henceforth work for the Miss Nigeria Foundation, and the Federal and State Governments of Nigeria through the Ministries of Culture and Tourism, Health and Women Affairs, while also making herself available to work on special projects on behalf of International Non- governmental Organizations such as WHO and One International.