FAYOSE DECLARES GUBER AMBITION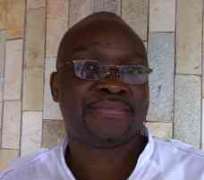 • Fayose
Amid pomp and celebration, former Governor Ayo Fayose of Ekiti State officially declared his ambition for re-election into the Government House in 2011 yesterday.
Defying the heavy downpour, members and supporters of Labour Party (LP) stormed the Fayose Campaign Office along Adebayo Road, Ado-Ekiti, to listen to the address of the former governor, whose administration was prematurely terminated in controversial circumstances.
Flanking Fayose were leaders of the party from Ondo State, Olu Agunloye and two members of Governor Olusegun Mimiko's cabinet and party leaders from Ekiti State.
Addressing the crowd, Fayose revealed that he had consulted all political leaders and the elite in the state before coming to declare his ambition, assuring that he had learnt his lessons from the mistakes he committed while in power.
'The mandate people of Ekiti gave me on May 29, 2003 was forcefully aborted just seven months and fourteen days to the end of my first term. No useful purpose will be achieved recounting the episodes of those dark moments. Instead, we should give the events their inevitable space in the history of our state and subscribe to and learn from the various lessons that they offered to us all as a people and to me as a leader. I am in a position to declare here that I have learnt from the various expositions.'
Reeling out his programmes to the cheering supporters in the rain, Fayose said: 'I have the knowledge, experience, ability and capability to channel the resources of the state for the common good which shall be pursued from three broad objectives of social security, employment generation, aggressive development of infrastructure and provision of social services.'
He explained that he still supported the Action Congress of Nigeria (ACN) and its governorship candidate in the 2009 governorship election rerun in the state saying, 'I have been supporting Dr. Kayode Fayemi and his party and will continue to support him. 'However, my declaration at this point has to be made in deference to the wish of God and in view of the timetable for electioneering already released by the Independent National Elelctoral Commission(INEC) and the specification of time for each activity.'