Kenny St. Brown to Eddy Remedy Go! you're not my match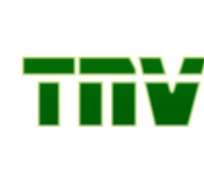 Kenny Saint Brown, Gospel act and estranged wife of Nigeria's hip-hop 'bad boy', Eddy Montana (also known as Eddy Remedy), has finally broken the ice on her seven years of marriage, which is virtually in tatters.

Not many observers, however, are surprised at the unfolding drama, which has now snowballed into a tempest, making the couple's 'I do' vow to tread on the path of 'I no longer do'.
According to a close friend of the couple, the marriage was only a disaster waiting to happen. " Since they got married to each other, I think that in a way, they have not lived like man and wife for one day," she said.
However, since the break-up, Eddy has been the one doing the talking, going about town, telling whoever cares to listen why he had to call it quits with his estranged wife.
For the first time since the break-up, Kenny Saint Brown, the woman in the eye of the storm, did not only break her silence but also took time out to advise fellow daughters of Eve who are making plans to go into wedlock someday to beware.
Her words: " Don't ever marry a man that you will be giving energy to, because at the end, he will use the same energy to fight you. I was somebody's friend, we got married and it failed. Is it his duty to go and talk to the whole world?
"Don't ever marry an artiste or an actor. Date, you can date them, but don't ever marry them," She counselled. Her reason, it would seem, is obvious.
Concerning some of the rumours making the rounds about her broken marriage, she said, " Eddy and I are no longer together but we need to wish each other well. Most of the things they wrote about me in the newspapers are not just true. I am a Pastor in charge of teenagers in my Church and I know that some of these things might affect them and their parents. I cannot fight for myself, it is only God that can fight for me, so that I can enjoy my peace."
You may recall that in a recent interview by Sunday Sun, Eddy Montana, opened some can of worms why his 7-years-old marriage to Kenny Saint Brown suffered a breakdown. The chunk of his blame was on Keke Ogungbe, elder brother of his wife and the boss of Kennis Music Keke.
" From the outset, I was under the illusion that uncle Keke was happy that I married his sister, but I was wrong. Whenever I had to speak about my album or we were discussing formal issues, he would involve my wife.
" He failed to realize that my wife was a solo artiste. Kenny Saint is Kenny Saint Brown and I am Eddy Montana. You cannot discuss both issues at the same time.
He prefers discussing my issue with her. Whenever we are discussing, he would call her and shout me down! All that was killing the business and the relationship with my wife. It was affecting both work and marriage and I was trying to draw a line between the two."
Speaking further, Eddy said all he wanted was a life and a family he could call his own, but his in-laws would not let him be.
" I wanted people to know that I am a man who wanted a life and a family. That was all I wanted. Kennis Music took all that away from me.
"That is the reason I don't blame people like Ruggedman who came out and spoke up. I avoided being confrontational because he was my in-law," a distraught Eddy had said.
He traced the antecedent of the matrimonial storm, saying, "It would begin like a family fight".
"My parents flew in from America to sort out the mess because I was always complaining that there was no way for me in Kennis Music because my work was not being promoted.
"Even in my state, my work was not available. I was not the distributor but when I complained, Uncle Keke asked me to take my work to my state and distribute it myself."
Even though they are no longer together, Eddy said he was still very much in love with his wife.
Putting up his defence, however, Keke denied all the allegations coming from Eddy. He said: " I did not break his marriage. But if a 40-year-old man can say that I broke his marriage, I am sorry. I had nothing to do with the situation between him and his wife."
He added a clincher: " He (Remedy) is a 40-year old man and the wife, 39. If you combine both ages, we're looking at almost 80 years. That is their family. I don't want to talk about it".