Stakeholders hail AMAA workshops for Nollywood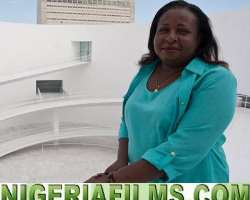 Following the success recorded with the recently concluded workshop/training for members of Directors Guild of Nigeria (DGN) and the ongoing one for Screen Writers Guild of Nigeria (SWGN), stakeholders in Nollywood have hailed Africa Movie Academy Awards (AMAA) and the Africa Film Academy (AFA), for organizing the laudable initiative.
Speaking at a recent media parley, Mr. Bond Emeruwa, the national president of DGN, commended AMAA/AFA, for coming up with the capacity-building initiative for Nollywood, noting that Nollywood and all the guilds that collectively made up the industry, needed such trainings, if they must be seen as professionals. Mr. Emeruwa, who is also the interim chairman of the Coalition of Nollywood Guilds and Associations (CONGA), equally called on his colleagues to avail themselves the opportunity provided by the workshop/training, to further raise their crafts. "I'm optimistic that the workshops will impact heavily on Nollywood and her practitioners. We need such trainings regularly to help move Nollywood to the next level," added Emeruwa.
Also speaking, the boss of AMAA/AFA, Peace Anyiam-Osigwe, explained that the workshop was part of their yearly contributions to the development of the industry, adding that practitioners should grab the opportunity and help elevate their skills. She pledged AMAA/AFA continued support for the sustenance and growth of the industry.
According to the president of the Creative Designers Guild of Nigeria (CDGN), Miss Iyen Agbonifo-Obaseki, whose training/workshop holds between October 14 and 17, she was full of appreciation to both bodies for the support extended to her guild. "On behalf of CDGN, I want to sincerely thank AMAA/AFA. They've always been there for us and we've gained a lot through their support and laudable initiatives. We'll continue to draw from their love and special support and want them to keep doing their best for the industry."
Mr. Kingsley Omoefe, the vice president of DGN, was also full of plaudits to both bodies for their immense assistance to the growth and development of the industry, maintaining that he had gained a lot working with AMAA, nationally and internationally. In his remarks, Mr. Emma Isikaku, the president of movie marketers/distributors, whose workshop comes up in October, commended AMAA for coming up with the initiative, adding that they will gain heavily from the forthcoming training.
Veteran film director, Mr. Andy Amenechi, while speaking at the gathering, which held at AMAA's new office, in Ikeja, argued that constant training was what the industry needs now. He hailed the organizers for always assisting the industry. Interestingly, AMAA has concluded arrangement to organize a week-long workshop/training for members of the Movie Reporters Guild of Nigeria (MORGON), before the end of October. Meanwhile, all the trainings/workshops are being done in collaboration with experienced foreign resource persons along side their Nigerian counterparts.