FAN ARRESTED OUTSIDE MADONNA HOME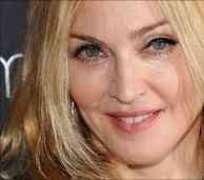 Mr Linhart's lawyer said there was 'no threatening conduct'
A Madonna fan has been arrested after scrawling messages of adoration outside the star's New York apartment building.
Retired fireman Robert Linhart, 59, was arrested on Tuesday while spray-painting messages on the pavement to the singer asking to meet her.
He was charged with creating graffiti, resisting arrest and criminal possession of a 7.5 inch (19cm) ice pick which was recovered from his car.
A Manhattan judge has set his bail at $20,000 (£13,000).
One of Mr Linhart's messages read: "M, the universe brought us together in 1992 and again this year in Prague. Meet me please."
His lawyer, Cheryl Bader, defended his actions telling the New York Daily News: "There was no threatening conduct. My understanding is it's not a crime to adore Madonna. If it were, the court would be a lot more crowded."
The New York fire department said Mr Linhart retired in 1998.