NIGERIA'S SHOWBIZ COUPLES UNVEILED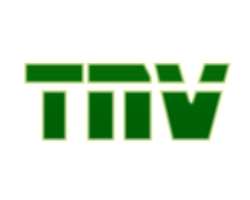 JOKE JACOBS ( WIFE OF OLU JACOBS )
Unique is the word that can be used to describe couples who have been in movie, music and other aspects of show business. Entertainment Cafe presents these versatile couples
•Tunde and Wunmi Obe: TWO, as they are fondly called, are obviously one of the hottest and consistent couples in Nigeria's music scene. Their romance with showbiz started during their days in the University of Lagos, Akoka and Lagos State University, Ojo, respectively, although on a rather low key. The remix of King Sunny Ade's song, Ori and their spectacular contribution to the now rested Charly Boy's television show, where Wunmi handled a segment called Woman To Woman and Tunde's performance make the couple unique.
•Charles Oputa and Lady D: Both eccentric Charles Oputa, popularly known as Charly Boy and his wife, Diana, a.k.a. Lady Di, have been in showbiz for a while, especially Charly Boy, who initiated the popular Charly Boy Show. He also ruled the Performing Musicians' Association of Nigeria (PMAN), as president for two years. His wife, Lady Diana, who plays on stage with him, recently released an album, which earned her a nomination at the last KORA All Africa Music Awards held in South Africa.
•Babatunde Omidina and Monsurat: Babatunde Omidina (Baba Suwe) and his wife, Monsurat a.k.a. Moladun Kenkelewu, apart from being husband and wife, have something in common. They are both comedians in the Yoruba movie industry and one of the couples currently making comedy movies tick.
•Jide Kosoko and Henrietta: Prince Jide Kosoko is one of the few talented Yoruba actors that have been in the industry for a long time. Currently, the president of the Association of Nigerian Theatre Arts Practitioners (ANTP), Jide Kosoko, who has lost count of his movies, is also one of the few Yoruba actors that have created an impact in the English movie industry. His wife, Henrietta, is also doing well in the Yoruba home video industry.
•Zack Orji and Ngozi: This is another couple that cannot be underestimated in the showbiz circle. Zack, a veteran actor and director, is one of the main characters controlling the affairs of Nollywood, while Ngozi, a costumier and actress, has also contributed her own quota to the growth of show business in Nigeria.
•Patrick and Iretiola Doyle: Patrick Doyle hit limelight in the 80s, having made fortune out of his broadcasting and acting careers. He later got married to Iretiola, who was a budding actress, after the demise of his first wife in the mid-90s. Both of them are blessed with two kids. Apart from her acting career, Iretiola who recently clocked 40, currently presents a fashion programme dubbed Oge, on television and the programme is co-produced by her husband.
•Isaac and Nneka Moses: They are the Goge Africa presenters. Nneka, a graduate of English from the University of Lagos and owner of a fashion outfit called Akeen G, launched herself into the entertainment industry as a costumier. She gradually warmed her way into acting, where she met her husband, Isaac, who was also an actor at the time and together, both of them started the programme now popularly known as Goge Africa, which is aired on virtually all television stations across Africa.
•Seyi and Azeezat Allen: Both are forces to reckon with in the Nigerian music scene. Azeezat, the Soul and R&B diva, who made her debut in the music scene in 1998, now has many laurels to show for her dexterity, while her husband, Seyi, is also a music producer, singer and artiste manager of note. He currently produces songs of his wife, apart from being her manager.
•Alex Godwin and Kefee: They both manage a family business called Alec Records, which is a major investment in the Nigerian music industry. While Kefee hit limelight with Branama, her debut album on Alec Records, her husband also became popular as the CEO of the company. Due to the success of Branama 1 and 2, the couple could be said to be a force to reckon with in the industry.
•Olu and Joke Jacobs: When it comes to perfect delivery of roles both in the English and Yoruba movie segments, these A-list actors cannot be left out, as they have been in the industry for over two decades doing what they know best. They have featured in great films as well acted in Hollywood and are blessed with two kids.
— Bayo Adetu, Olatunji Saliu, Lois Okereke and Taiwo Saguna