HOW JOURNALIST ESCAPED DEATH AFTER DRINKING DRUGGED WATER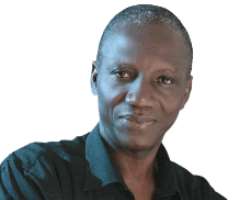 Anokwuru
Appreciable results in the efforts by the police to track criminals in Lagos may continue to suffer setback as the criminals have devised more heinous ways to rob their victims with little or no resistance.
They would drug their victim through a pack of pure water. It is the same water you buy from the street seller at bus stops especially. Some pure water hawkers are seriously suspected to be part of the syndicate of the crime. The hawker sells the pack of water laced with drug; as soon as the victim sleeps off after drinking it, they would rob him/her and alight at the next bus stop. The victim would then be at the mercy of the driver of the bus who will either drop him off in the hospital or leave him on the road side for fear of being lynched.
Recently, Saturday Sun reporter narrowly escaped being robbed by these criminals as the effect of the drug got him after he alighted from the bus and already in the office.
Narrating his ordeal Mr. Emeka Anokwuru recalled that on the day of the incident he would have been a victim of robbery if he had travelled in the bus for a longer time drugged pure water.
'I was returning to office at Maza Maza from the Orile axis, at about 3.30pm. I was very hungry and thirsty. As a palliative, I bought some maize and water to assuage my condition, and looked forward to a good meal at the staff canteen. I boarded a Coaster bus going from Orile to Okokomaiko, a suburb of Lagos, and sat at the back seat. Soon, some passengers joined and one young man about 25 years, light-skinned, completed the number of passengers at the back seat. While the bus was still picking more passengers, I drank the water I bought and silently gnawed at one of the corncobs. The other corn I put in my bag. And inside my bag were my International Passport, a handset, a Sony digital camera, N9,000 cash, and some vital documents and valuables.
'After a while my travelling companion asked me to help him buy a sachet of pure water from a hawker, who was standing by the window where I sat. I obliged. He offered a N10 note to the hawker through me, and expected a balance of N5 but the seller replied he had no change.
An argument ensued between them.'
Unknown to Emeka, the little drama that was unfolding was a bait to make him interested. As expected, he tried to settle the matter and the man by his side immediately asked him to take the pure water in contention. 'The buyer refused to let go of the balance while the seller stuck to his gun and because I was the one in between, I decided to take the remaining sachet so that the problem would be solved, and I would have my peace. When I picked the pure water, I turned and thanked him.
Meanwhile, the man by my side was restless, and repeatedly reminded me to take the water before it loses its coldness. I calmly explained to the young man that I wasn't thirsty. He suddenly decided to step down from the bus midway at Mile 2 after paying for a trip to Alakija.'
On getting close to his bus stop, Anokwuru decided to drink the water since he had no bag to carry the sachet.
'It was while we were under the bridge, in a traffic snarl that I remembered I was heading to the office and needed to rinse my mouth to remove any particles. So I reached for the pure water from the good Samaritan, opened it and used some. I spat out the first gulp, and felt a bitter taste in my mouth. Honestly I linked it with the bitter taste you normally have when you eat things like walnut, pineapple, bitter kola or corn and drink water immediately after. I took a second sip and it felt light and I swallowed it to flush out whatever was left of the meal, and threw the rest away. I alighted at the Maza Maza bus stop and got to the office at 4.30pm. As usual I exchanged banters with some of my colleagues and by this time the drug in the pure water was yet to start its hallucinating grip.'
Almost immediately Emeka, started feeling dizzy, hoping that it was hunger and told his colleagues that he wanted to have some food. 'I recall that I had a visitor from Ikeja and my visitor wanted to see a story I did for him recently and it was while I was flipping through the past editions in the Saturday Editor's office that I started feeling drowsy and became incoherent. I also remember that I sat on the settee in his office and that was where I boiled over. What happened from 5 00pm till the next morning, I can't say. I woke up the next day at the Safehands Hospital, Old Ojo Road by First Gate bus stop. By the bedside were my pastor, Dr. Philip Iwuanyanwu, my wife, Nero, a neighbour, Pastor Jude and some staff of the hospital. I asked them where I was and they told me it was in the hospital. I told them I wanted to type the story I had brought from Alausa the previous day and they all laughed at me. That was how I fell into their snare.'
When series of tests were conducted, it was found that Anokwuru was actually drugged. Wondering the source, he told his story and the doctor on duty said that the hospital had treated victims like him. 'He told me that the most recent case was a man that was rushed to their hospital unconscious. He was unconscious for three days and when he finally recovered he told us that he was robbed of half a million naira, phones and jewellery.' He had come from Ondo to buy some electronic gadgets for his shop.
Anokwuru's colleagues who were in the office on that fateful day recalled that he was unconscious till he was rushed to the nearest hospital where he was revived.
'He staggered into the office and walked towards me to exchange greetings. I asked him what the problem was and he told me that he was very hungry. He was feeling dizzy and he couldn't attend to his visitor who confirmed that he was acting abnormally. I advised him to sit down for some time and immediately he dozed off. Repeatedly I walked into the room, but Emeka kept snoring heavily. I even had to adjust him but he never felt that anyone touched him. Hours later, our Editor raised an alarm that there was something strange about Emeka who was still deep asleep despite efforts to wake him up.
The nurse at the staff clinic was called. She requested that Emeka should be given a bottle of coke, as there was no sugar in his body. He was then bundled by able bodiedmen in the office to the nearest hospital where he was revived.