GREAT DAUGHTERS AWARDS SCHOLARSHIPS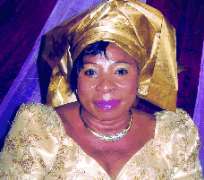 Studies have shown that children, youths and women have been among the principal victims of the combined political, social and economic crisis. The need to bridge the gap which will lead to such crisis is important. To build the children's interest more effectively into national priorities and the design of public policies were visited by the scholarship trust given to the youths of Ulakwo autonomous community in Owerri North Local Government Council by The Great Ulakwo Daughters Association (TGUD).
It, therefore, was not a surprise when these daughters remembered the underprivileged and extended milk of human kindness by giving out scholarships that would see them through secondary education.
According to the president of the association, Mrs. Kate Onyemuwa: 'We are advocates of nation building. We realized that education still remains the best legacy and knowing that knowledge is power, we set our other goals aside and decided to train some of our youths. Another reason for the scholarship is to keep them busy, redirect their foot steps which might focus on crimes. Again, it is a way of paying back to our community'.
How did it all start? Onyemuwa has this to say: 'In our year 2005 convention, we agreed to embark on rural development.
After deliberations, we unanimously agreed to see our indigenes through secondary education. Coincidentally, information got to us that there were intelligent scholars who have nobody to assist them after their primary education. The daughters association came in handy to wipe the tears of these underprivileged ones and eradicate poverty in line with the child's Right Act of 2001'.
As the first beneficiaries are set to graduate, the daughters have opened their arms again to pick up the next set this September. Among the four villages that made up the community, Onyemuwa says: 'Each village must produce a beneficiary to have an even distribution and equal attention'.
This kind gesture is open to all indigenes of Ulakwo autonomous community whose parents are not strong financially to see their children through secondary education. But then, Onyemuwa mentioned that the lucky candidates would sweat it out through an examination which would be conducted by the teachers and the association.