'WE'LL SOON RESOLVE ANAMBRA VARSITY CRISIS'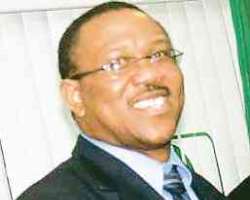 Governor Peter Obi
Anambra State Governor Peter Obi, on Tuesday, said he was not insensitive to the current crisis in the Anambra State University.
To the contrary, the governor said he wanted the university to reopen very soon so that the students could resume classes and conclude their academic programmes.
Senior Special Assistant to Obi on Communications, Mr. John Ubabukoh, spoke for the governor on Tuesday in Awka.
Ubabukoh said the governor was worried over the continued closure of the Anambra State University and was working hard to resolve the crisis so that the school will open.
But he did not say if the governor was going to meet any of the demands of the lecturers.
The university, along with other state-owned universities in the South East, has been closed for seven weeks following an indefinite strike embarked on the Academic Staff Union of Universities to press for better pay and funding of the universities.
Ubabukah explained that series of meetings had been held towards resolving the crisis and assured that the problem would soon be resolved.
He said, 'The governor's love for education is not in doubt. He has carried out the most eloquent physical development of tertiary and other educational institutions in the State.
'Naturally he is not happy over the current strike because he feels for the students being out of the classes.
'He is working so hard and calls for understanding among the stakeholders for the crisis to be resolved.'
Similarly, the head of Service of Anambra State, Mrs. Ngozi Melifuonwu, has assured that government was getting close to resolving the crisis.
Melifuonwu, who is the head of the panel set up by the state government to look into the problems that led to the strike, said, after a meeting of the panel, on Tuesday, in her office that the panel had just had its inaugural meeting.
'I must tell you that all the parties that attended the meeting share the same concern and want the crisis to be settled so that our children will go back to work,' she said.
Melifuonwu said that the panel had listened to the problems in the school from relevant stakeholders that were represented in the meeting, including the side of the government.
She said the panel would now go into other details necessary for a lasting solution.
'It was good to observe that the meeting took place without antagonism. If we continue in the same spirit, the crisis would surely be over soon.
Members of the Panel include the Pro-Chancellor of the University, Prof. Elochukwu Amaucheazi; Prof. Israel Okoye; Prof. A.F Uzoka; Igwe Prof. Chukwuemeka Ike; the Ag Vice Chancellor of the Anambra State University, Prof. Chukwuenyem Anene; and a representative of the Ministry of Education.