$6 BILLION DEBT: NNPC'S PAYMENT PLAN FAILS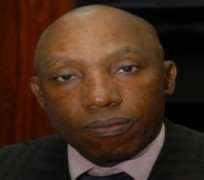 When contacted, spokesman for NNPC Levi Ajuonuma said the corporation was keeping to the payment schedule agreed with the importers in July.
He told Daily Trust last week: 'We have had a formal meeting to work out a payment plan. The nature of product supply business is that when a supplier supplies products to you they are given period of time for the payment to be made. The Group Executive Director, Finance, NNPC had met with all our suppliers in London and we are keeping to the payment schedule we agreed on.'
Ajuonuma added: 'The nature of the business is a normal thing such that when you buy products you are given time to pay. We are credit worthy as a corporation and the suppliers are still supplying us with the products at least the evidence is that we have 22 days supply.
'We will pay them all the debt…. We are keeping to our words, there is no problem. We appreciate them and they also appreciate the kind of business we do and we have worked out a payment plan which is very critical in any business you do.'
Sources at the NNPC, however, told Daily Trust the debt is beyond NNPC's control. According to one of the sources the bulk of the money NNPC expects to use to clear the debt is being withheld by the Federal Government, which has yet to pay the corporation over a trillion naira subsidy backlog.
An official at the Petroleum Products Pricing Regulatory Agency (PPPRA) denied the agency is delaying any subsidy payment for NNPC.
'It is not true that PPPRA is holding their money. They deduct their money from the 445,000 barrels of crude oil per day they receive for domestic refineries,' the official said.
The companies being owed by NNPC include Addax Energy, Allemaine Int'l, AMGPetrol, Anglo Energy Corporation, Arcadia Petroleum, Astana Energy Corp, Attock Oil, Base Trade, Belgrave Holdings, BP Oil Ltd, Calson B., Curtis Petroleum, Delaney Petroleum, Duke Oil Com, Folawiyo Energy, Glencore Energy, J&S Services, JPM Supply, Linetrale Energy, M.R.S. Oil & Gas and Matrix Energy.
Others are Mid Atlantic Fuels, Napoil, Netura, Nigermed Pet, Oil & Gas Trading Co, Onmart, Orpington Trading, Ovlas S.A., Pennington Energy, Performing Energy, Petroldel, Raydric General Trading, Sahara Energy, Sanduff Oil & Gas, Shell Western, Sullam Voe, Sunray Petroleum, Total Int'l, Trafigura Beheer BV, Vitol SA and World Wide Energy.
Local and foreign importers get quarterly fuel importation contracts from the NNPC through its subsidiary, the Products and Pipelines Marketing Company (PPMC), and payment is supposed to be made 45 days after the notice of readiness for vessel to discharge at Lagos offshore.
But bureaucratic bottlenecks and other factors delay payments by up to 275 days after submission of invoices, leading to the piling up over the years of the hundreds of billions in debts. Accumulation of interest at 1.4 per cent per annum also contributed, a source said.