2011: PDP WILL WIN IN OGUN – ADEGBESAN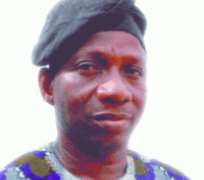 Joseph Folorunsho Adegbesan is a member of the House of Assembly in Ogun State. He is the representative of  Ijebu North, Ago- Iwoye constituency. He spoke with MOSUNMOLA OMOKUNGA. Excerpts
Electoral tribunal
What happened was that I won the election  with 48,000 votes and the ANPP man won with 40,000 votes and he still went to court to fight my victory. The results had already proven that my victory was a well-deserved one.  At the end of the day in court I still won the mandate.
G15 and G11
G15 and G11 is the total number of members in the House and the sum of the two figures is the 26 members in the House. What is happening in the house is just a normal disagreement that is expected in any human endeavour.
Impeachment of the Speaker
There's no iota of truth in that. There is nothing like that in the House.
YEWA people and 2011
It is a collective decision that power should be ceded to the people of Yewa because since the creation of the state the people of Yewa have never ascended  to power.  So it is a collective decision that power should go to people of the west this time around.
PDP and opposition
In Ogun State there is nothing like ACN. They cannot win the primaries let alone win the gubernatorial election. The same goes for any other party. Otunba Gbenga Daniel has done so much for the state. So, there's no way any other party can take over so soon. The good deeds of Otunba Gbenga Daniel have set the pace.
Oath of allegiance to Governor Gbenga Daniel
No, there's nothing like that. Otunba Gbenga Daniel will not stoop that low.
Opposition to Daniel
The House is not against Daniel and I'm not aware of that.
He has released the Bonds and the House is already working on it. The government of Daniel is a very efficient one.
Zoning
Somehow I will say Zoning is democratic in the sense that it allows the minority to have a stake in politics.
Ogun PDP crises
There is no other party that is better than PDP. Governor Daniel has done so much for the state.