THELMA OKODUWA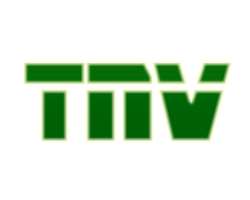 She played the good wife to Kanayo O. Kanayo in "Desperate Billionaire", but says she prefers the bad girl roles. One of which is the wayward character of Joy, which she is now getting popular for, in the Chico Ejiro's soap opera entitled: "Treasures." Not afraid of being stereotyped, she says. "I prefer the bad girl role, it is more tasking and requires extra effort".
Thelma Okoduwa is an Edo State born actress who has just finished from the University of Port Harcourt studying Computer Science. But being a friend of Rita Dominic for fourteen years heightened her interest for the make believe business, such that against her father's cold attitude to her liking for the job, she not only debut in "Fast moves" in 1995, but went a head to pursue one year diploma in theatre arts.
Her second film: "Sweet Love" produced and directed by Vitus Nnebue and Osita Okoli respectively, was done along side Rita Dominic. She says her experience on the second movie was tougher. She rated her performance worse than the first time, owing to the fact that she had been away for nine years only to return when the industry had grown bigger and performing with a crop of much experienced actors, she found quite intimidating. "Acting with Emeka Ike, Chidi Mokeme and Rita Dominic puts me under great pressure. I was not used to the hurried style, where you had to get ready for the next set within little or no time to get dressed". She said excitedly.
With about twenty films to her credit, among them: "Sweet Love" "Desperate Billionaire" "Unbroken Promise" "Foul Play" "Passionate Appeal" and "Flying without wings" which she said was most challenging, playing the bad girl, she told a little story:
"It was the first time I was playing a bad woman role. I was married to Desmond Eliot who is a drug baron in "Flying without wings". I started flirting with Tu-Face, when Desmond was not giving me the due attention. It was seductive and daring".
For the leverage she has attained so far, Thelma has film directors Chico Ejiro and Osita Okoli, to thank. Chico she said brought out the best in her.