ALIVE & SINGING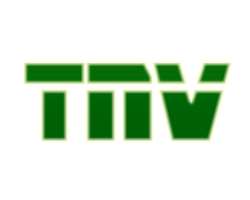 Contrary to the satanic rumour making the rounds that Sola Allyson-Obaniyi popularly known as "Eji Owuro" is dead, Blockbuster can authoritatively reveal that the folk songtress is not only alive but also doing what she knows best: singing.
"People have been spreading the rumour of my death. I want to make it clear to my fans and well-wishers that I am not dead. I am actually alive and kicking," she declared.
Sola's long absence from the scene had triggered the death rumour. But according to the mother of two, she had gone on "maternity leave" during which she gave birth to Mopelola, her 4-month old daughter.
However, to prove that she is alive and still singing, Sola has put together a concert tagged, "I'm Alive" scheduled to hold at the Nu Streams Conference Center in Ibadan, Oyo state on Sunday, August 12. "It will finally put to rest the rumour that I'm dead and also prove that I'm a performing artiste," she stressed.
Ola Ibironke, boss of Dudu Heritage Promotions, marketer and promoter of Sola corroborated her saying the show is being organized to correct the wrong impression people have that the musician is only a recording artiste. Apart from this, he added, it will boost the career of the Ikorodu, Lagos State-born singer.
The concert, which parades other artistes on Dudu's label including Goke Bajowa, Femo Lancaster, Bimbo Oshin and Baba 2010, will be aired by Splash Fm, Ibadan. Comperes are Princess and Olowoketu, an upcoming comedian.
Sola, whose second album, "Gbeje F'ori" is in high demand, has entered the studio for her third, which she boasted is "da bomb".
"I don't want to be an artiste of the moment. I want to be an artiste of all time. I want to be relevant always; socially, culturally and philosophically," she concluded.