THE HIGHS AND LOWS OF HITV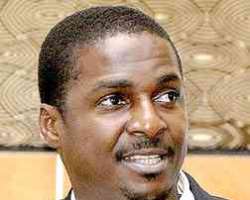 Group Managing Director, HiTV, Toyin Subair
I must start by commending you for 'the good work you've been doing'. I've been following you since your days in THE PUNCH, where it all started (hope I'm right) and you are back in THE PUNCH. Your frequent change of 'clubs' do mean that from time to time, I do lose you, but it's always good to have you back.
Now to HiTV. I really do not know from where to start, but let me start from the beginning. Honestly, I wrote HiTV off when I had to 'visit' their website just to find out how to subscribe when they could have told me as much in the same full page newspaper advert and unfortunately, they never tried to make me change my initial impressions of them. Our culture of celebrating mediocrity also ensured that the MD was picking up awards as if it was going out of fashion in just the first year of operation.
Knowing how awards are won here, I wasn't unduly perturbed but rather that it might actually get him to think he was doing okay. Alas! With what I had then seen on HiTV, I knew they were all joking. You talked about joining a program after it had started and not knowing the title or what it was all about, except from what you could piece together from watching. Pray is it exactly rocket science to offer that very useful service to your subscribers?
The HiTV TV Guide circulates all over the 36 states and Abuja. I live in PH (Port Harcourt) but I'm yet to set eyes on it. How about watching a programme and its yanked off and replaced with another programme without any apologies offered. At every point, HiTV goes on about its Nigerian-ness and I almost get the impression that's their major sales pitch. That can only help to a point. The EPL obviously was not going to be a magic wand that closes people's eyes to the many deficiencies that bedevilled HiTV's offerings. After all, football seasons are only for a part of the year. The moment DSTV lost the Nigerian rights to the EPL, they hunkered down, did their homework and found a proper counter to ameliorate the expected losses- they offered new channels and more programming, bought other football league rights (German, Brazilian etc), invested in the local league and several other initiatives. Of course, they were no less helped by the fact that they already had an established subscriber base who knew that football was not all there was to satellite TV broadcast.
Just as I was writing this, news came that Nigezie, the Nigerian music channel, one of the better and unique offerings on HiTV has quit. Now Nigezie is probably what HiTV would like to be: a truly Nigerian brand that's of international standard and can hold its own anywhere.
For a start they should forget about this mindset of being a true Nigerian brand. It does not seem to have helped them much. They should instead try to build a truly viable brand, Nigerian or otherwise, through recruiting tested and knowledgeable hands in the business. They should also get better equipment and most importantly, improve their programming and content. And they should not expect immediate rewards- it does take some time to make something that good.
John Okoroigwe
[email protected]
Nothing to add. Just to thank you for writing in.