I'M READY FOR GOVERNORSHIP POLL – IMOKE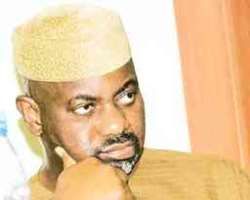 Cross River State Governor, Liyel Imoke
The Governor of Cross River State, Mr. Liyel Imoke, on Thursday declared that the state was ready for governorship election in January 2011 if the court failed to stop the Independent National Electoral Commission from conducting such poll in the state.
He however said that INEC's decision should be subject to section 180(2) of the Constitution (as amended) which he said must be interpreted by the court.
Section 180 (2) of the amended constitution states that 'In the event of a re-run election, the time spent in office before the date the election was annulled, shall be taken into account.'
The governor who had given indication to seek second term in office was re-elected in August 26, 2008 after the April 2007 governorship elections he won was annulled by the Appeal Court sitting in Calabar.
The governor reacted to an advertorial by INEC that governorship election would hold in some states initially thought by many stakeholders to have got a fresh four-year mandate following a rerun election that took place there.