IF VOTES COUNT, WE'LL BEAT PDP – NWADIKE, ACN CHAIRMAN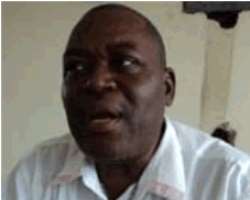 What is your take on Imo politics?
I would like to say that Imo State politics needs serious overhaul because what happened in the state in 2007 was not an election in the first place. So, something has to be done to put an electoral system that will actually elect people to office in 2011.
If you are not ready for a thing, of course, you will not be prepared for it. What happened in Imo State was that a system just evolved without preparation, without plan, without project, without programme. So, we had jumped in Imo State before we started looking. Even in the looking process, we are not looking well.
If you check and follow the things that has happened in Imo State, you will find out that they were all wrong things first before attempts to correct them. The whole process makes the system hopeless, if you want to use that word. That is where we are in Imo State now. And that is why we are re-engineering for a better and more responsive leadership for Imo State in 2011.
What exactly has gone wrong in the state?
In my own assessment, the system is not running. What I regard as a system running is whereby citizens operate their normal system and are working but here is it is not so. Everything is clustered in one place, it is like an NGO or a personal arrangement. From what I understand, Ohakim is not running the system like a government. Years before now, you will find out that the system was running.
The system runs when the political, business or economic spheres are all working together, and everywhere is flourishing. Here, it is not so. The principles of a successful system is that you must sit down and calculate the cost of what you are venturing into, otherwise you will be a gambler. In Imo, there was no plan put in place before the system came on board. It just came up like that, as a gamble.
How prepared is AC for 2011 election?
From the national level, we are re-engineering the party seriously. In Imo State, we are repositioning seriously. We are putting a few things together; these are things we took for granted in 2007. We are not going to take them for granted again. It is going to be a real political outing if President Goodluck Jonathan, as he has been saying, will make our votes count.
What efforts are you making to ensure the votes of your supporters count?
We are repositioning our system, we are repositioning our structures. One thing is for us to vote and guard our votes. That's is the area we are working on. We are positioning to get the votes, protect our votes, make sure our votes are counted and the right figure declared. That's where the credibility of the Jonathan government comes into play. If Jega must keep a clean slate by not behaving like our brother Prof. Iwu, he should do something.
Are you saying that you have what it takes to withstand the PDP?
Definitely, I can say that with every amount of confidence. Even before now, we had it. By the time we had our first convention of ACP before we became AC, then Governor Achike Udenwa was afraid. Let us not pretend about it, the people of Nigeria and Imo State are becoming politically more conscious and aware of the game being played. So, people want to be relevant.
This situation of giving them a few naira notes and they will not see you for another four years, they are aware of it. Our system on ground is strong enough to beat PDP here, if our votes count. That is why we are working to make sure our votes count.
How many gubernatorial aspirants do you have?
We have over four on the line now, and still coming. One thing we promise Imo State is that we will give a credible candidate that will win the election and will impact the lives of the people positively.