JIMOH IBRAHIM TO VARSITIES: RAISE JOB CREATORS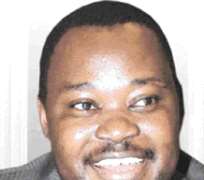 Jimoh
Chairman of Global Fleet Oil and Gas Limited, Mr Jimoh Ibrahim, has said that the only way to solve graduate unemployment in Nigeria is for universities to come up with entrepreneurial courses in order to raise job creators rather than job seekers.
Mr Ibrahim, who stated this recently in Benin City, Edo State, at the 6th Convocation Lecture of Benson Idahosa University, reasoned that the essence of education should be to create wealth but Nigeria's experience had shown that the kind of education being offered in the country had continued to promote poverty.
He stressed that the private universities should design programmes that would make their graduates to become innovative and productive in their thinking, for ideas rule the world.
'For anybody to succeed in the world of business in this century, he must reign through ideas,' Ibrahim said.
Ibrahim berated universities for multiplying programmes that were not relevant to contemporary development in the nation, which had produced graduates who lacked the required skills and competences to compete in the rapidly globalizing world of business.
He warned that if private universities would survive and do better in the areas of fund generation than their public counterparts they must craft their courses to meet the demand of the labour market by turning education to money through entrepreneurial programmes.