VANDALS BUST PIPELINE IN KANO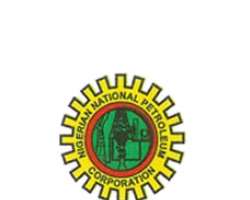 Tragedy was on Tuesday evening averted in Kano as members of Hawan Turau Community in Bebeji Council of the state resisted attempts by security agencies to ward them off from the area of a vandalised oil pipeline.
Sources told Daily Sun that earlier in the day, a suspected team of local vandals had bust an exposed NNPC pipeline conveying AGO (diesel) from Kaduna to the Kano depot of the corporation, resulting in the forceful release of the product into the affected neighbourhood.
State Commander, Nigerian Security and Civil Defence Corps (NSCDC), Alhaji Adamu Soldier Saddabs, who confirmed the averted tragedy, said the incident occurred at about 5pm in Hawan Turau, which is located some 30 kilometers away from Bebeji town.
According to him, 'following the vandalisation of the pipeline and the pressure of the diesel that was gushing out of the bust pipeline, the vandals could not wait to scoop the diesel; rather, when the force of the flow was too much, they fled the area.'
He explained that as soon as the NSCDC was alerted of the incident, he deployed officers to give the area the necessary security coverage, adding that investigation into the incident, so far, had revealed no trace of a big truck meant for the evacuation of the product. He disclosed that the most challenging aspect of the operation was the pressure mounted by hundreds of villagers, who had besieged the scene of the oil vandalisation with heavy cans and other containers with a view to fetching the product for their own use.
These villagers, he added, were not cognizant of the potential risk inherent in their action; hence, they resorted to stoning the security officers dispatched to disperse them, when they were denied access to the spot of the vandalised pipe. He said that being in the evening, it was feared that some of them might soon come with their lanterns to fetch the highly inflammable product. He praised the timely efforts of the emergency unit of the NNPC from Kaduna, who ensured that the destroyed pipe was repaired without delay.
He regretted that vandals take advantage of exposed pipelines, adding that the NSCDC has presented a complete copy, including pictures of all the spots of exposed pipelines in the seven local governments of the state, from Rogo, Kiru, Bebe, Garin Malam, Kura , Kombotso and Taurani.