FIANCÉ WARNS NOLLYWOOD STAR, MERCY JONHSON TO STAY OFF FACEBOOK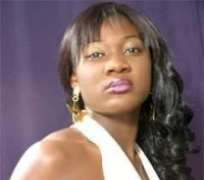 This may not be a good story for the fans of the controversial actress, Mercy Johnson who have been connecting her on the largest friendship networking site popularly called facebook. Reason being that, their goddess, mercy, has been seriously warned by her fiancé, Prince Odi to stay off facebook till they tie the knot. For those fans, you are to be informed that your star actress, Mercy has not been on facebook for almost one year now. The reason is that, her fiancé, Prince Odinosen has warned her that she should stay off facebook if she truly wants to be married to him.
The many crises which have tag the skillful actress 'Most Controversial Nollywood Actress' has become an issue to the extent that the sisters and other relatives of her fiancé are said to have all supported their brother's stand over the Facebook issue.
If you 're one of the people that love to chat with Mercy Johnson on facebook, know for sure that the profile picture is of Mercy but the words therein are of Prince Odinosen, his fiance.