MARRIAGE? NOT YET–ARAPAREGANGAN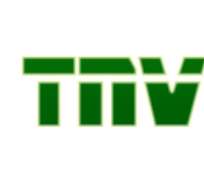 She appeared in the popular Yoruba home video, Saworo Ide and its sequel Agogo Eewo as a young princess, Araparegangan. Since then, Kabirat Kafidipe has moved on to acquire a degree in Mass Communication from the Olabisi Onabanjo University.
Much more, she has grown into a full-blown woman with all the curves and shapes. During a recent encounter with her, Kabirat, while admitting that she has indeed grown, said it is not yet time for marriage. "You don't expect me to be the same. Or do you? Marriage is not immediately on my mind for now."
Kabirat's romance with movie started when she accompanied her sister to a filming location. The brief encounter and subsequent appearances in A-list movies provided the platform on which she rose to fame.
However, the fame has been at some embarrassing cost. She relived one of such embarrassing moments to Showbiznow. "I was in a market with my sister one day when a woman suddenly grabbed me from behind and started shouting Araparegangan. Sure, I knew she was only appreciating me, but you can imagine the shock and embarrassment of being grabbed from behind."
Needless to say the fame has also opened several doors for her. She is currently on set in London. Though she may have lost count of the numbers of movies she has done since she first appeared on the scene few years ago, the memories of Saworo Ide still linger on her mind. "It was a rare opportunity for me. I mean, working with Tunde Kelani (TK) and other big names in the industry was a boost to my career."