Families plot to reconcile 9ice, Toni Payne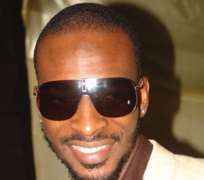 If the information reaching Week end Showbiz is anything to go by, then, 9ice and his estranged wife, Toni Payne, may soon come back together, as a reconciliation process is being planned by their family members.
NFC gathered that the reconciliation move was initiated by Payne's family members who are desirous to see her return to her matrimonial home.
According to a source, "A reconciliation move is currently going on between the two families. It was suggested by Toni Payne's family and I believe it will Families plot to reconcile 9ice, Toni Payne work."
But further enquiry by NFC revealed that the reconciliation might not totally be successful as 9ice and Payne seem not to be enthusiastic about it.
Speaking with NFC, another source said, "9ice and Toni are not eager to come back together as husband and wife as they seem to be content with their present individual status."
However, attempts by NFC to speak with both 9ice and Payne were unsuccessful, as they refused to pick their calls as at the time of going
to press.

When the going was good